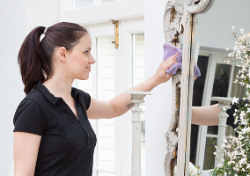 If you want to provide the cleanness of your rented flat in the end of your lease, you can use our professional end of tenancy cleaning services. They will be done by qualified and kind cleaners who use modern machines and harmless for humans and pets detergents. The kitchen, living room, bedrooms, bathroom and toilet, stairs and hallway will be cleaned and ready to be used by the next tenants. You can book your end of tenancy cleaning available in Marylebone, W1 any day and time which is convenient to you. Call us and order it by phone, send us and e-mail or use our online form.
End of Tenancy Cleaning Prices
One Bedroom Flat

from

£

139

Two Bedroom Flat

from

£

165

Three Bedroom Flat

from

£

189
Tasks included in our End of Tenancy Cleaning service
Kitchen cleaning tasks:
The kitchen in each property quickly accumulates grease, grime, deposits and clutter. To get rid of these you will need time, effort and a number of powerful cleaning products. To spare yourself the time and effort required for this type of cleaning, give our company a call. Our professional cleaners will arrive with thorough checklists and make sure that no cleaning activities have been overlooked. Here is what will be performed in your kitchen:
Wiping down of surfaces – dust and grime will be removed from tops of furniture and cupboards, as well as all surfaces that require wiping down.
Descaling and disinfection – the kitchen sink and its faucets will be scrubbed, descaled and disinfected. The drain will be unclogged and cleaned.
Degreasing – all cooking areas, countertops, stove tops, extractors, tiled surfaces and backsplashes will be degreased, scrubbed and left in an immaculate state.
Dishwashing – dishes, cutlery and kitchen utensils will be washed, polished and put away.
Organising and decluttering – kitchen cabinets, drawers, and other storage units will be decluttered, thoroughly cleaned and restocked.
Vacuuming – all carpets and rugs in the kitchen will be vacuumed. The same goes for any upholstery pieces you may have.
Rubbish removal – all waste bins will be emptied, washed and disinfected.
Floor cleaning – the entire kitchen floor will be swept and thoroughly mopped.
Sanitisation – door handles and knobs, appliance buttons and other frequently touched items will be disinfected.
You may rest assured that the whole kitchen will be left spotless, gleaming and in pristine condition by the end of the service.
Living room cleaning tasks:
Your living room will be thoroughly cleaned, disinfected and nicely organised. We guarantee that no cleaning tasks will be skipped. Here is a full list of the cleaning chores that will be performed as part of the service:
Wiping of surfaces – all walls, ceilings, tops of furniture and other surfaces will be dusted and polished.
Glass cleaning – mirrors, glass table tops, framed pictures and light fixtures will be cleaned and polished with suitable products.
Vacuum cleaning – upholstery, carpets, rugs and curtains will be thoroughly vacuum cleaned.
Decluttering – the cupoards, shelves and other storage units in the living room will be decluttered, reorganised and thoroughly cleaned.
Rubbish removal – all clutter, waste and debris will be removed and all items and decorations will be neatly organised.
The floor of your living room will be swept and mopped, and all items that are touched on a regular basis will be disinfection.
Bathroom cleaning tasks:
Your entire bathroom will be cleared of deposits and buildup. Powerful bathroom cleaning products will be used and all areas will be scrubbed, disinfected and left immaculate. Here are the cleaning tasks that will take place in your bathroom:
Surface dusting – includes completely wiping down and polishing shelves, counters, furniture tops, and cabinets.
Scrubbing – the sink and its faucets will be cleansed, descaled, polished, and disinfected. The toilet bowl and its seat will be cleaned as well.
Shower cleaning – involves cleaning shower cabins, wash basins, taps, shower heads, and other fixtures of deposits and buildup. All drains will be cleaned and unclogged.
Mould and mildew removal – all tiled surfaces and grout will be cleansed with specific solutions and mould and mildew will be removed.
Storage unit cleaning – decluttering, organising, and cleaning of all cupboards and drawers both inside and out.
Waste bins will be emptied, cleaned and disinfected, the entire floor of the bathroom will be thoroughly cleaned and commonly handled objects throughout the room will be disinfected.
Bedroom cleaning tasks:
While your bedroom is not often one of the rooms in the house that become extremely messy, complete cleaning and disinfection of the entire space is crucial to an effective end of tenancy cleaning service. The cleaning technicians will do their best to ensure that your property's bedroom is pristine at the end of the session. Here's what will take place on your property:
Dusting of surfaces – thiswill remove dust, filth, and cobwebs from furniture tops, shelves, counters, and window sills.
Bed and mattress cleaning – thorough cleaning of all sides, along with its underside. The mattress will be vacuumed and stains will be removed by the cleaners. The room's upholstery will also be vacuumed.
Wardrobe cleaning – includes clearing out cabinets, drawers, and other storage units in the room, wiping them inside and out, and reorganising them.
Light fixtures, mirrors, glass furniture, and framed photographs will be cleaned and immaculate.
Carpet and floor cleaning is the thorough vacuuming and mopping the whole floor of the room.
At the end of the service, all things that are touched on a regular basis will be disinfected.
How much should you pay for end of tenancy cleaning

We worked hard to ensure the high quality of our services, however, we also paid attention to our prices. To keep them affordable and competitive, we created a special pricing system that allows us to charge each of our customers fairly. Whenever you book an end of tenancy cleaning service with us, you will be provided with a free quote over the phone. The price you receive will be estimated based on the size and condition of your property, as well as the number of tasks that will take place there. You may rest assured that the quoted price will be final and that no additional charges will be placed on your bill.
End of Tenancy Cleaning

from

£

89

Carpet and Sofa Cleaning

from

£

55

Regular Cleaning

from

£

19

/h
London areas where we provide our service
I had neither the time, nor the desire to clean the whole apartment at the end of the contact of tenancy, so I used your services. What can I say – you really are the best! – Trevor
Tenancy Cleaning in Marylebone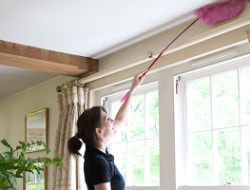 Our team of cleaners is striving to provide the customers with excellent services. We know that the excellent performance of the end of tenancy cleaning service is very important for the tenant because the bad performance results in a lost of the security deposit. Don't let that happen to you and book for our professional end of tenancy cleaning service. We will do the job for you and the moving out will be much easier for you. Hire our team of cleaners now; they are available seven days a week in Marylebone, W1. Cleaning detergents are also included in the price.
Let me thank you once more for the great job you've done in my property. All the dirt and rubbish from the tenants are long gone and it is now shining. – Haley
Super End Of Tenancy Cleaners Marylebone, W1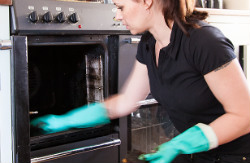 In case you search for professional and on time end of tenancy cleaning, you can take a look at the reasonably priced offers provided by our respected company. We are currently situated in Marylebone, W1 and we take pride in offering customized solutions for the complete cleaning and sanitizing of your home. Our employees are hard working and they offer perfect implementation of every cleaning procedure, required by the customers. You can make an arrangement with our friendly and comprehensive staff, during the week as well as at the weekends. We guarantee that you will get your deposit back and that the property will be ideally prepared for the next tenants.
After Lease Cleaning Marylebone, London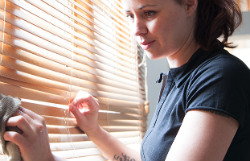 If you want to be sure that your rented flat or commercial property will be clean and spotless, you can rely on our qualified cleaners. They will arrive in a convenient for the customer time and start work. The carpets, upholstery, floors, kitchen appliances, furniture and all surfaces will be cleaned and polished. You will receive your rental deposit from your landlord and he will be very happy with the condition of his property. Use our inexpensive end of tenancy cleaning services available in Marylebone, W1 seven days in the week. They will be done by real professionals and ensure the cleanness of every rented property.
FAQ
When is the best time to book your end of tenancy cleaning service?
We are able to provide our service 7 days a week! However it is preferable the service to be arranged at least few days in prior to the service date. A general requirement is the property to be empty of personal belongings on the day of the clean.
Are the cleaning materials and equipment included in the service?
Yes. The End of Tenancy cleaning is a full service and all the needed equipment, detergents and cleaning products are included in the final price.
Is your end of tenancy cleaning service guaranteed?
Yes. If you experience any issues, our professional team will come and reclean the property in the next 48 hours upon completion.
Do I have to be present during the whole procedure?
No, but you are welcome to stay and observe. We will need someone to provide access to the property, though.