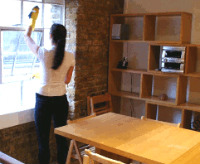 High quality and guaranteed end of tenancy cleaning services in Bellingham, SE6 provided by Super End of Tenancy Cleaners London. Call us today!
End of tenancy cleaning might be a tricky and challenging task, if not performed by experienced people. So if you are about to vacate a property, then you will necessarily have to deal with this nuisance among many others. Yet, you can always turn to the services of a professional cleaning company and why not choose us?! We offer everything you might need – kind and competent attitude, excellent performance, and reasonable prices.
Our cleaners work daily and cover addresses in Bellingham, SE6 and the rest of London. Grab the phone and book with us – we will give you the peace of mind you need so much right now.
End Of Tenancy Cleaning Bellingham SE6
And here are some more of our best advantages:
We never ask our clients to buy supplies for us – we bring them ourselves and we always make sure that they are biodegradable and toxic-free, for we are aspiring environmentalists
We also work with our own equipment, which is the latest and most effective, currently sold on the market
Being affordable is really important to us and this is why our prices are all within the reasonable range
We are also keen on being available to everyone, so we operate daily, even on holidays, during weekends, and in the evenings
End of Tenancy Cleaning Prices
One Bedroom Flat

from

£

139

Two Bedroom Flat

from

£

165

Three Bedroom Flat

from

£

189
Tasks included in our End of Tenancy Cleaning service
Kitchen cleaning tasks:
Kitchens, as the dirtiest areas in each property are also the hardest to clean. You may rest assured that the cleaners on our team will take care of everything and leave your kitchen immaculate. Here are some of the chores included in the cleaning of the kitchen:
Surface cleaning – dust and surface grime will be removed. Tops of furniture, shelves, cupboards and kitchen appliances will be wiped down.
Scrubbing of cooking areas – tiled walls, countertops, stove tops, backsplashes and other surfaces used for cooking will be degreased and disinfected.
Sink and faucets cleaning – the kitchen sink and its taps will be descaled, scrubbed, and disinfected. The drain will be also cleaned.
Organising of cabinets – kitchen cupboards, drawers and storage units will be decluttered, organised and thoroughly cleaned.
Vacuum cleaning – all carpets, rugs and upholstery found in your kitchen will be thoroughly vacuumed.
Rubbish removal – all waste bins will be emptied, thoroughly cleaned and carefully disinfected.
Disinfection – cutting boards, appliance buttons, light switches and door handles will be disinfected.
Your entire kitchen floor will be vacuumed and mopped and the entire area will be left in pristine condition.
Living room cleaning tasks:
The living room of a property is the place where people spend the most time in. To enjoy your time there, the entire area needs to be cleaned, polished and disinfected. The cleaning professionals on our team will do just that and ensure that no tasks have been overlooked during the end of tenancy cleaning service you scheduled.
Dust and cobweb removal – tops of furniture, walls, ceilings, furniture and other areas will be wiped down and freed of grime.
Vacuuming of upholstery and carpets – the carpets of your living room will be vacuumed (including the areas underneath and behinf furniture), as well as all upholstery (including underneath and between upholstery cushions.
Decluttering – all shelves, cupboards and cabinets throughout the room will be cleared of clutter, wiped down and neatly reorganised.
Glass and wood cleaning – furniture, light fixtures and other decorations made of glass or wood will be cleaned and polished.
The floor of your living room will be swept and mopped and all light switches, door handles and remote controls will be thoroughly disinfected.
Bathroom cleaning tasks:
Special attention is required in the bathroom when it comes to cleaning and you may rest assured that our cleaners will take care of that. The high quality products we supply them with will help them remove all buildup, deposits and other grime throughout the bathroom and leave it in pristine condition. Here is a list of all tasks that will be performed in your bathroom:
Dust and cobweb removal – the tops of shelves, cupboards, and other surfaces will be wiped and cleared of dust and dirt.
Shower cleaning – this involves thorough cleaning the whole shower cabin, including the walls, faucets, shower head, and wash basin. Soap scum and other deposits will be completely removed.
Descaling – the sink, toilet, and bathtub will be cleansed, descaled, and disinfected.
Cupboard and medicine cabinet cleaning and decluttering – the storage units will be cleaned inside and out and properly restocked.
Floor cleaning – includes vacuuming and mopping the entire floor. To eradicate mould and mildew, all bathroom carpets will be steam cleaned
Glass surfaces, shower screens and mirrors will be polished and mopped. All rubbish will be removed, bins will be washed and disinfected. Sanitisation of commonly touched items, door handles and faucets is also included in the service.
Bedroom cleaning tasks:
The bedroom of your house also deserves attention when cleaning, even if it is not a particularly grimy place. We ensure thorough and deep cleaning of the entire room. Our cleaners will perform a number of cleaning tasks and ensure that they do their best in order to complete all of them. Here is a list of the cleaning tasks that will take place in your bedroom:
Dust removal – tops of cupboards, furniture, walls nad other surfaces in the room will be wiped down and left free of dust, grime and cobwebs.
Vacuum cleaning – your entire mattress will be thoroughly vacuumed, as well as all upholstery and carpets in the room.
Cabinet organisation – all cupboards and drawers will be cleared of clutter, wiped down inside and out and organised.
Polishing of wood – furniture, wooden surfaces and decorations will be wiped down and polished with suitable products.
Floor cleaning – the entire bedroom floor will be vacuumed/swept and mopped to perfection.
Thorough disinfection – all frequently touched objects and items in the room will be sanitised. That includes handles of doors and cabinets, light switches and remote controls.
How much should you pay for end of tenancy cleaning

Personal rates are estimated for all of our customers based on the quantity of cleaning jobs included in the service, as well as the size and condition of the property. If you want to book a cleaning service with us, you will receive a free quotation over the phone. Whenever your customer support representatives provide you with an estimated fee, it is final. You will know precisely what you're paying for and can be confident that no additional fees will be included.
End of Tenancy Cleaning

from

£

89

Carpet and Sofa Cleaning

from

£

55

Regular Cleaning

from

£

19

/h
London areas where we provide our service
The idea of cleaning the entire apartment before vacating it at the end of the tenancy period sounded like mission impossible. Thanks to you, I was freed from this responsibility. – Eva
Super End Of Tenancy Cleaners in Bellingham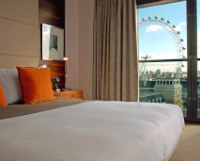 We believe we distinguish ourselves from all other companies that provide end of tenancy cleaning with the fact that we consider our customers' satisfaction our primary goal and we always do everything possible to perform our service in the most considerate and sophisticated manner. For that purpose, we select our cleaners extremely carefully. We only hire well-trained, highly experienced and devoted people in Bellingham. Moreover, prior to hiring them, we make sure that they are trustworthy, by thoroughly checking them for criminal and other kinds of offences. After all, it is our duty to ensure our customers' safety.
Our end of tenancy cleaning in Bellingham includes all the important operations that need to be performed, in order for the soon-to-be-vacated property to be immaculately cleaned and disinfected. We guarantee that our cleaners will: thoroughly de-grease all the kitchen appliances and dust and wipe all other electric devices; vacuum all carpets and wash all hard floors; remove all cobwebs, spots,stains, mould, and mildew off the walls; wash all windows; sanitise the bathrooms, etc.
Contact us now via phone or email and book our excellent end of tenancy cleaning service. Your rented property will be paid the necessary attention, no matter the day and part of the day as well as whether it is located in Bellingham SE6 or elsewhere in London.

FAQ
When is the best time to book your end of tenancy cleaning service?

We are able to provide our service 7 days a week! However it is preferable the service to be arranged at least few days in prior to the service date. A general requirement is the property to be empty of personal belongings on the day of the clean.

Are the cleaning materials and equipment included in the service?

Yes. The End of Tenancy cleaning is a full service and all the needed equipment, detergents and cleaning products are included in the final price.

Is your end of tenancy cleaning service guaranteed?

Yes. If you experience any issues, our professional team will come and reclean the property in the next 48 hours upon completion.

Do I have to be present during the whole procedure?

No, but you are welcome to stay and observe. We will need someone to provide access to the property, though.