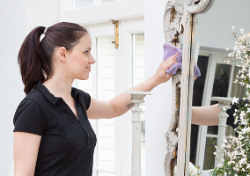 The end of tenancy cleaning is important for every landlord, so in case you are about to move out from your apartment or house, we suggest that you give to our professional agency a call. By doing this, you will secure the safe returning of your security deposit and the faster moving out from your rental property. You can depend on our team of experienced end of tenancy cleaning experts, as well as on their state-of-the-art professional equipment. To speed up the vacating of your rental property, you can call our company's headquarters and book an end of tenancy cleaning service for Northfields, W5 or another district.
End of Tenancy Cleaning Prices
One Bedroom Flat

from

£

139

Two Bedroom Flat

from

£

165

Three Bedroom Flat

from

£

189
Tasks included in our End of Tenancy Cleaning service
Kitchen cleaning tasks:
The kitchen is one of the least pleasant areas to clean. If you are willing to impress your landlord, trust our professionals with this task. Here is what will be performed as part of the service:
Grease removal – cooking surfaces, backsplashes, tiled walls, and worktops will all be washed, degreased, and disinfected.
Cleaning of appliances – your oven, refrigerator, microwave, and other devices will be wiped on the exterior and disinfected.
Dishwashing – includes washing and polishing of all silverware and dishes and returning them to their proper placements.
Storage area decluttering and organisation – all cupboards, shelves, and drawers will be decluttered, cleaned inside and out, and refilled.
Floor and carpet cleaning – carpets, rugs, and upholstery will be properly vacuumed, and the entire floor will be swept and cleaned.
All waste will be removed, and your garbage cans will be cleaned and disinfected. The treatment also includes a complete disinfection of all door knobs, light switches, and other commonly handled things.
Living room cleaning tasks:
Your entire living room will be thoroughly cleaned as part of the end of tenancy cleaning service you receive from our company. Our cleaning technicians will work hard to clean all corners and areas of the room. See all cleaning activities that will take place in your living room:
Dust removal – the tops of all cabinets will be wiped clean, as well as all surfaces, walls and ceilings.
Cabinet organisation and cleaning – shelves, cupboards, and drawers will be decluttered and cleaned.
Vacuuming will be performed on all carpets and upholstery, including underneath and between upholstery cushions.
Cleaning of furniture and decorations – wooden and glass furniture and surfaces, as well as light fixtures and framed photographswill be wiped down, disinfected, and cleaned.
As part of the service, the whole floor of the living room will be cleaned, and any frequently used objects such as light switches, door knobs, and remote controls will be disinfected.
Bathroom cleaning tasks:
Our cleaners will work hard to get rid of all the grime from your bathroom. Using the high quality bathroom cleaning products we supply them with, they will scrub all areas of the room and leave it in pristine, spotless condition. Here are the tasks that will take place in your bathroom:
Dust and cobweb removal – walls, ceilings, shelves and tops of furniture and cupboards will be wiped down and polished.
Cupboard organisation – cabinets, drawers and storage units will be decluttered, thoroughly cleaned and restocked.
Descaling – the bathroom sink. all faucets, toilet and wash basin will be scrubbed, descaled and disinfected.
Deposit cleaning – your entire shower, tiled walls and other surfaces will be cleaned of soap scum, mould and mildew. Drains will be unclogged and cleaned as well.
Waste bin cleaning – al rubbish will be disposed of and your bins will be cleaned and disinfected.
Your entire bathroom floor will be swept and vacuumed and the cleaners will disinfect all commonly touched objects throughout the room.
Bedroom cleaning tasks:
The bedroom – the place where you rest and spend the most important hours of each day requires thorough cleaning as well. Our cleaners will efficiently dust and disinfect everything along with a number of other cleaning chores. Here is a detailed list of all cleaning tasks that will take place in your bedroom:
Dust and cobweb removal – all surfaces, tops of furniture, shelves, window sills and other areas will be wiped down and polished.
Decluttering and organisation – cupboards, desks and wardrobes will be decluttered, cleaned inside and out and organised.
Mattress cleaning – the entire surface of your mattress will be vacuumed, spot treated and disinfected.
Glass cleaning – frames pictures, light fixtures and mirrors will be cleaned and polished.
Carpet and upholstery – any carpets and upholstery in the bedroom will be thoroughly vacuumed.
Floor cleaning – hardwood floors will be swept and mopped.
Doors, door handles and knobs, light switches, bed side tables and all items in the room that are regularly touched will be disinfected. The bedroom will be aired out and left in pristine condition.
How much should you pay for end of tenancy cleaning

We wanted to make sure that our customers receive high quality services for a fair price. This is why we now use a pricing system that allows us to provide each client with a quote, based on the size of their property. Its condition and the number of cleaning chores included in the project will also be taken into consideration. You will be provided with a free quote and a detailed list of all tasks that will be performed at your property. No additional charges will occur and you will know exactly what you are paying for.
End of Tenancy Cleaning

from

£

89

Carpet and Sofa Cleaning

from

£

55

Regular Cleaning

from

£

19

/h
London areas where we provide our service
I didn't want to put all this time and effort on cleaning the whole apartment before I vacated it, so I used your end of tenancy cleaning service and you did it all instead of me. And a lot better than I would have done it! – Tim
Tenancy Cleaning in Northfields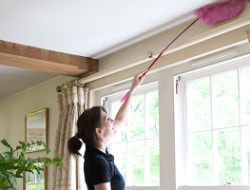 Are you faced with the challenge of cleaning your rented property before leaving? You need to do your best in order to achieve maximum results. If you don't have time to do so, we recommend you use our company. We offer end of tenancy cleaning in Northfields, W5. This is the service you need when moving house. We will wipe down your surfaces, wash the skirting, windows and mirrors, mop the floors, clean your freezer, oven and dishwasher, clean your toilet, showers and sinks, etc. Once we are done, your property will be in perfect condition. You can count on us. Get a free quote.
When I'm asked to provide end of tenancy cleaning I'll definitely book your services again because you made me so pleased. – Bella
Super End Of Tenancy Cleaners Northfields, W5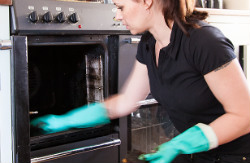 Every year hundreds of lodgers move house and most of them book our end of tenancy cleaning services in Northfields, W5. They know that they will have the best experience using our company. We work with a great variety of skilled professionals who know what they are doing and have the required expertise. We are very experienced in end of tenancy cleaning and we are capable of understanding our clients. If you are in need of a thorough cleaning of your lodgings, don't hesitate to book a service with our company. We will be glad to help you. Dial our number.
After Lease Cleaning Northfields, London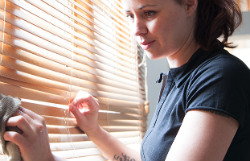 Are you looking for a cleaning agency that can perform the final cleaning of your rented house or apartment? Our service is called end of tenancy cleaning. It is provided in Northfields, W5 and has a guarantee. Our job is to clean to perfection bathrooms, kitchens, skirting boards, windows and window ledges, sinks, floors, living areas, bedrooms and every part of your property. We can schedule a service for whenever you feel comfortable and we can make it suit your budget and timing. Feel free to let us know you need our end of tenancy cleaning and we will give you a helping hand.
FAQ
When is the best time to book your end of tenancy cleaning service?
We are able to provide our service 7 days a week! However it is preferable the service to be arranged at least few days in prior to the service date. A general requirement is the property to be empty of personal belongings on the day of the clean.
Are the cleaning materials and equipment included in the service?
Yes. The End of Tenancy cleaning is a full service and all the needed equipment, detergents and cleaning products are included in the final price.
Is your end of tenancy cleaning service guaranteed?
Yes. If you experience any issues, our professional team will come and reclean the property in the next 48 hours upon completion.
Do I have to be present during the whole procedure?
No, but you are welcome to stay and observe. We will need someone to provide access to the property, though.