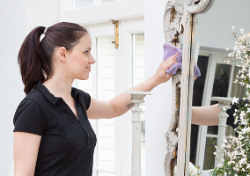 You can leave all your cleaning work to the qualified cleaning technicians working in this company and prepare for your moving out. This company provides qualitative end of tenancy cleaning done at reasonable price for all residents of Harringay, N4. If you need thorough and fast cleaning in the end of your lease, the cleaning technicians can take care of the cleanness of your rented property. The upholstery, carpets, floors, furniture and all dirty surfaces in the rooms will be cleaned and sanitized. Your landlord will be very happy with the nice and hygienic condition of his property after we clean it.
End of Tenancy Cleaning Prices
One Bedroom Flat

from

£

139

Two Bedroom Flat

from

£

165

Three Bedroom Flat

from

£

189
Tasks included in our End of Tenancy Cleaning service
Kitchen cleaning tasks:
Nobody likes cleaning a greasy kitchen. We understand that when moving out, people have a lot of things to do and often neglect the thorough cleaning of such areas. We send our cleaning teams and supply them with professional cleaning products that they use in order to ensure that everything has been left immaculate. Here are a few of the tasks included in their lists:
Cleaning surfaces – dust will be removed from shelves, tops of furniture, cupboards, walls and ceilings.
Kitchen sink cleaning – the entire kitchen sink and its faucets will be descaled, scrubbed and disinfected. The drain will be inspected and unclogged if needed.
Surface scrubbing and degreasing – all cooking areas, such as countertops, stove tops, backsplashes, tiled walls and surfaces and even your extractor will be thoroughly cleaned, degreased and disinfected.
Washing up – dishes, kitchen utensils, silverware and plates will be washed and polished, then places back to their designated places.
Decluttering and organisation of storage units – all cabinets, drawers and other cupboards will be decluttered, cleaned inside and out, then neatly reorganised.
Vacuum cleaning – upholstery, carpets and rugs found in the kitchen will be thoroughly vacuumed.
Floor cleaning – the entire kitchen floor will be swept and mopped.
Waste removal – all kitchen rubbish bins will be emptied, thoroughly cleaned and disinfected.
All frequently touched items in the kitchen (appliance buttons, light switches, door knobs and handles, etc.) will be disinfected.
Living room cleaning tasks:
The living room of a property is the place where people spend the most time in. To enjoy your time there, the entire area needs to be cleaned, polished and disinfected. The cleaning professionals on our team will do just that and ensure that no tasks have been overlooked during the end of tenancy cleaning service you scheduled.
Dust and cobweb removal – tops of furniture, walls, ceilings, furniture and other areas will be wiped down and freed of grime.
Vacuuming of upholstery and carpets – the carpets of your living room will be vacuumed (including the areas underneath and behinf furniture), as well as all upholstery (including underneath and between upholstery cushions.
Decluttering – all shelves, cupboards and cabinets throughout the room will be cleared of clutter, wiped down and neatly reorganised.
Glass and wood cleaning – furniture, light fixtures and other decorations made of glass or wood will be cleaned and polished.
The floor of your living room will be swept and mopped and all light switches, door handles and remote controls will be thoroughly disinfected.
Bathroom cleaning tasks:
All the deposits in a bathroom make it a complicated place to clean. To deal with that, our professionals will use the high quality professional cleaning solutions to efficiently get rid of all grime, gunk and buildup from all areas of your bathroom. Here is what to expect as part of the bathroom cleaning of your house:
Surface dusting – shelves, countertops, tops of furniture and cupboards will be thoroughly wiped down and polished.
Sink and faucets – the sink and its faucets will be scrubbed, descaled, polished and disinfected.
Shower cleaning – shower cabins, wash basins, taps, shower heads and other fixtures will be scrubbed, disinfected and cleared of deposits and buildup. All drains will be unclogged and cleaned.
Cabinet cleaning – all cupboards and drawers will be decluttered, organised and cleaned inside and out.
Mould and mildew removal – all tiled surfaces and grout will be cleaned with special products and left mould and mildew free.
Rubbish removal – all waste will be disposed of and your bathroom bins will be disinfected.
The bathroom floor will be vacuumed, mopped and left spotless. Door handles and knobs, faucets and light switches will be disinfected at the end of the service.
Bedroom cleaning tasks:
Bedrooms are the place where we all take our much needed rest and personal time. To ensure that the whole room is in an immaculate condition, our cleaners will perform a number of cleaning tasks. Here is a list of everything that will take place in your bedroom as part of the end of tenancy cleaning service you scheduled with our company:
Surface cleaning, polishing and disinfection – furniture, counters, tops of cabinets and other dusty surfaces will be wiped down and sanitised
Mattress cleaning and disinfection – the entire surface of your mattress (including its underside) will be vacuume and disinfected.
Clutter removal – all storage units, drawers and cabinets throughout the room will be decluttered, cleaned inside and out and organised.
Vacuum cleaning – carpets and upholstery will be carefully vacuum cleaned.
The floor of the entire room will be swept and mopped and all frequently touched items, such as door handles and remotes, will be disinfected.
How much should you pay for end of tenancy cleaning

The cost of our end-of-tenancy cleaning service will be individually estimated and quoted to you . When you schedule a service with us, our customer service representatives will provide you with an estimated price depending on the condition and size of the property that will be cleaned. The amount of cleaning chores that will be performed as part of the service will be considered as well. You may be confident that once you receive a price quotation, it is final, and no further costs will be presented to you.
End of Tenancy Cleaning

from

£

89

Carpet and Sofa Cleaning

from

£

55

Regular Cleaning

from

£

19

/h
London areas where we provide our service
Last week you came to my place to clean it because I was in a hurry to vacate it. I wanted to tell you that your end of tenancy cleaning services helped me a lot more than you could imagine. – Benjamin
Tenancy Cleaning in Harringay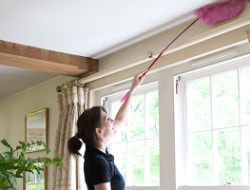 If you are not likely to clean your rented apartment during your house move because you don't have enough time for this, then you should lean on our help. For many years we have delivered end of tenancy cleaning services of high quality in Harringay, N4. Our job is to breathe new life into rented properties and take care of any issues so that tenants can move out in a hassle-free way. We make sure the premises are left spotless and odour-free, ready to get inhabited by other people. Our service is inexpensive and guaranteed. For further information, make sure you dial this number.
Your end of tenancy cleaning couldn't be more useful and professional. You gave me everything I wanted and my landlord was pleased, too. – Anna
Super End Of Tenancy Cleaners Harringay, N4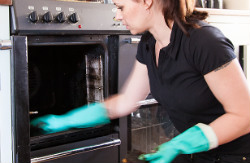 The end of tenancy cleaning is important for every landlord, so in case you are about to move out from your apartment or house, we suggest that you give to our professional agency a call. By doing this, you will secure the safe returning of your security deposit and the faster moving out from your rental property. You can depend on our team of experienced end of tenancy cleaning experts, as well as on their state-of-the-art professional equipment. To speed up the vacating of your rental property, you can call our company's headquarters and book an end of tenancy cleaning service for Harringay, N4 or another district.
After Lease Cleaning Harringay, London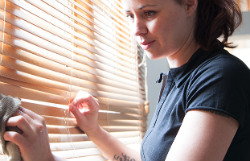 You can have your rented flat cleaned and rid of dirt if you use our excellent end of tenancy cleaning services. They are provided for landlords, tenants and estate agents. The cleaners will take care of every room in the flat, vacuum cleaning the carpets and upholstery, removing the dust and dirt from the furniture, floor and all surfaces. They will sanitize the bathroom, bedrooms, kitchen, hallways, staircase, toilet area in a convenient time for the customer. You can use our inexpensive and professional services to have the end of tenancy cleaning you need in Harringay, N4, provided from Monday to Sunday.
FAQ
When is the best time to book your end of tenancy cleaning service?
We are able to provide our service 7 days a week! However it is preferable the service to be arranged at least few days in prior to the service date. A general requirement is the property to be empty of personal belongings on the day of the clean.
Are the cleaning materials and equipment included in the service?
Yes. The End of Tenancy cleaning is a full service and all the needed equipment, detergents and cleaning products are included in the final price.
Is your end of tenancy cleaning service guaranteed?
Yes. If you experience any issues, our professional team will come and reclean the property in the next 48 hours upon completion.
Do I have to be present during the whole procedure?
No, but you are welcome to stay and observe. We will need someone to provide access to the property, though.