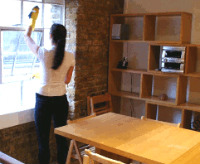 High quality and guaranteed end of tenancy cleaning services in Eltham, SE9 provided by Super End of Tenancy Cleaners London. Call us today!
Our agency from Eltham SE9 executes excellent end of tenancy cleaning which all residents of London can afford. Except that our procedures are not expensive, they also don't require special materials or products from the customers. We've prepared ourselves very good eco detergents and substances, so that every end of tenancy cleaning which we perform is perfect. Those products, which are made only with natural ingredients, will be used by our specialists for the disinfection of your rental place, along with machines which are energy-efficient.
End Of Tenancy Cleaning Eltham SE9
You can depend on our end of tenancy cleaners because they are:
Very determined when it comes to doing their job;
Tireless in their attempts to perform the perfect end of tenancy sanitation or other service;
Motivated to please you and to give you the best results;
Accurate in their work, as they never miss even the smallest detail;
Well-mannered and very friendly
Believe it or not the price which we expect you to pay for the end of tenancy cleaning will be the most reasonable one, considering the fact that none of our competitors offer lower price rates than us.
End of Tenancy Cleaning Prices
One Bedroom Flat

from

£

139

Two Bedroom Flat

from

£

165

Three Bedroom Flat

from

£

189
Tasks included in our End of Tenancy Cleaning service
Kitchen cleaning tasks:
Kitchens are understandably one of the least favourite areas when it comes to cleaning. The main reason for that is the fact that grease, grime and other deposits quickly accumulate all over the refrigerator, oven and cooking areas. If you are moving out and need to thoroughly clean your whole kitchen, waste no time and give us a call. The cleaning professionals on our team will arrive equipped with high grade tools and products and follow detailed task lists to ensure everything has been scrubbed and left immaculate. Here is what is included in the service:
Removal of dust and cobwebs – cabinet tops, appliances, shelves, furniture, and other surfaces that require it will be cleaned.
Scrubbing and degreasing – cutting boards, countertops, backsplashes, tiled surfaces, cooker tops, table tops, and other cooking areas will be wiped down and left grease-free, and disinfected.
Decluttering and organising – storage units, such as kitchen cabinets, drawers, shelves and cupboards will be decluttered, wiped down on the inside and outside, and neatly reloaded with the items that belong inside.
Dishwashing – utensils, plates, cutlery and all kitchenware will be washed, polished, and returned to their proper places.
Vacuum cleaning – if you have any upholstery pieces in the kitchen, they will be thoroughly vacuumed. All rugs and carpets will also be vacuum cleaned.
Cleaning and descaling – your kitchen sink and faucets will be cleansed and disinfected. Drains will be cleaned and unclogged.
Disinfection – all appliance buttons, light switches, and door knobs will be sanitised and left free of germs.
Waste disposal – rubbish bins will be emptied, thoroughly cleaned and disinfected.
The entire kitchen area will be left spotless, disinfected, free of grime, grease and other deposits.
Living room cleaning tasks:
The living room of a property is the place where people spend the most time in. To enjoy your time there, the entire area needs to be cleaned, polished and disinfected. The cleaning professionals on our team will do just that and ensure that no tasks have been overlooked during the end of tenancy cleaning service you scheduled.
Dust and cobweb removal – tops of furniture, walls, ceilings, furniture and other areas will be wiped down and freed of grime.
Vacuuming of upholstery and carpets – the carpets of your living room will be vacuumed (including the areas underneath and behinf furniture), as well as all upholstery (including underneath and between upholstery cushions.
Decluttering – all shelves, cupboards and cabinets throughout the room will be cleared of clutter, wiped down and neatly reorganised.
Glass and wood cleaning – furniture, light fixtures and other decorations made of glass or wood will be cleaned and polished.
The floor of your living room will be swept and mopped and all light switches, door handles and remote controls will be thoroughly disinfected.
Bathroom cleaning tasks:
Special attention is required in the bathroom when it comes to cleaning and you may rest assured that our cleaners will take care of that. The high quality products we supply them with will help them remove all buildup, deposits and other grime throughout the bathroom and leave it in pristine condition. Here is a list of all tasks that will be performed in your bathroom:
Dust and cobweb removal – the tops of shelves, cupboards, and other surfaces will be wiped and cleared of dust and dirt.
Shower cleaning – this involves thorough cleaning the whole shower cabin, including the walls, faucets, shower head, and wash basin. Soap scum and other deposits will be completely removed.
Descaling – the sink, toilet, and bathtub will be cleansed, descaled, and disinfected.
Cupboard and medicine cabinet cleaning and decluttering – the storage units will be cleaned inside and out and properly restocked.
Floor cleaning – includes vacuuming and mopping the entire floor. To eradicate mould and mildew, all bathroom carpets will be steam cleaned
Glass surfaces, shower screens and mirrors will be polished and mopped. All rubbish will be removed, bins will be washed and disinfected. Sanitisation of commonly touched items, door handles and faucets is also included in the service.
Bedroom cleaning tasks:
Even though your bedroom is not exceptionally filthy, it requires special care while cleaning. We guarantee that the entire space will be thoroughly cleaned by the end of the cleaning service. Our cleaners will use their skills and knowledge and do their absolute best to accomplish all of the tasks that are part of the job. The following are the cleaning chores that will be performed in your bedroom:
Dusting and cobweb removal – all walls, ceilings, and surfaces in the room will be washed down, polished, and disinfected.
Vacuum cleaing – carpets, drapes, and upholstery will all be properly vacuumed.
Mattress cleaning includes vacuuming, spot treating, and disinfecting both sides (including the underside) of your mattress.
Cleaning of drawers, closets, and other storage units – drawers, wardrobes, and other units will be left clutter-free, cleaned internally and externally, and properly organised.
Mirrors, light fixtures, framed portraits, and other glass surfaces and furniture will be cleaned and polished.
Floors will be cleaned, mopped, and shined in your bedroom. The commonly handled things will be disinfected, and the entire space will be left pristine.
How much should you pay for end of tenancy cleaning

We estimate personal prices for all our customers depending on the number and type of cleaning chores that will be included in the job, as well as the size and condition of the property. Once you decide to book a cleaning service with us, you will be provided with a free quote over the phone. Once your customer service agents give you the estimated price, it will be final. You know exactly what you are paying for and may rest assured that no charges will be added.
End of Tenancy Cleaning

from

£

89

Carpet and Sofa Cleaning

from

£

55

Regular Cleaning

from

£

19

/h
London areas where we provide our service
I could feel clearly the professionalism and excellence your end of tenancy cleaning service was performed with. Thank you. I will recommend your services to my friends! – Ellie
Super End Of Tenancy Cleaners in Eltham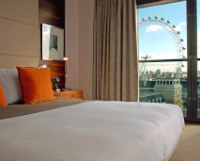 When you contact us in Eltham SE9 and book our effective procedures, we will send you our most prepared team right away. When our competent employees arrive you can tell them what you expect as a result from the end of tenancy cleaning and what specific preferences you have for the execution of the procedure.
Our experts know that this is a time-consuming task and will stay in your rental real estate property as long as it is necessary to finish it properly. They will go through the bathroom, the kitchen, your bedroom and all other premises of your house or apartment and will remove all dirt, dust and other pollution which they see. Every object in these rooms will be thoroughly disinfected.
You can relax that your security deposit will be returned for sure. Our professional cleaners in Eltham SE9 will make sure that this will happen right after the inspection of your landlord. The end of tenancy cleaning which they will perform in your real estate property will be sufficient to satisfy all requirements of your landlord and to secure your moving out without any complications. Make the necessary preparations early and contact us for an end of tenancy cleaning. Even if you book our procedure now, we will come and execute it in a time which you require.