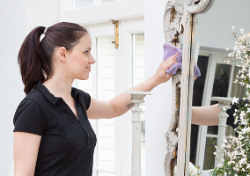 If you don't want to spend long and tiresome hours cleaning every room in your rented flat in the end of your lease, you can use our affordable and qualitative services. We offer professional end of tenancy cleaning in Maida Vale, W9 which guarantees returning of your deposits and pleased landlords. The cleaning staff will remove the dirt and grime from all the rooms in your rented property. They will vacuum clean the carpets and upholstery, remove the grease and stains from the kitchen appliances, mop and wipe clean the floor. Reserve your end of tenancy cleaning for any date and time that you prefer it done.
End of Tenancy Cleaning Prices
One Bedroom Flat

from

£

139

Two Bedroom Flat

from

£

165

Three Bedroom Flat

from

£

189
Tasks included in our End of Tenancy Cleaning service
Kitchen cleaning tasks:
We all know how unpleasant cleaning a kitchen can be. This is because of the large accumulation of dirt and grime. Book our end of tenancy cleaning service and allow our professional cleaning experts to take care of everything. We provide them with efficient cleaning products and they follow detailed task lists that include all cleaning tasks. That way they will make sure that everything has been taken care of and no chores have been ignored. Here are some of the cleaning activities that will be performed as part of the end of tenancy cleaning service you book with our company:
Wiping of dust and cobwebs – the tops of cupboards, furniture, shelves, appliances and dusty surfaces throughout the kitchen will be wiped down.
Degreasing and scrubbing of surfaces – cooking surfaces such as countertops, tiled surfaces, stove tops, backsplashes and others will be carefully scrubbed and disinfected.
Organising and cleaning – kitchen cabinets, drawers and cupboards will be decluttered, cleaned inside and out and reorganised.
Washing and polishing – all cutlery, dishes, utensils and kitchenware will be washed, polished and neatly restocked in their designated drawers and cupboards.
Descaling and disinfecting – the kitchen sink and its taps will be descaled, scrubbed and disinfected. The drain will be unclogged and cleaned.
Hoovering – all carpets, rugs and upholstery in your kitchen will be thoroughly vacuumed.
Waste bin cleaning – all rubbish will be disposed of and your bins will be washed and thoroughly disinfected.
Thorough disinfection – door handles (of doors and cupboards), light switches, appliance buttons and other frequently touched items will be sanitised and left germ-free.
The kitchen at your property will be left immaculate, free of grease, grime, dust, buildup and other deposits. Everything will be in pristine condition.
Living room cleaning tasks:
The living room is the area of the house where you relax enjoy your free evenings, or spend time with friends. Its cleaning is not as complicated as the cleaning of a bathroom or kitchen, however, our cleaners will make sure nothing has been overlooked. Here is a full list of the activities that will be performed by them in your living room:
Dust and cobweb removal – corners, ceilings, walls and all surfaces will be dusted, polished and disinfected with appropriate products.
Decluttering and organisation – cabinets, cupboards and shelves will be decluttered and cleaned. All items will be neatly organised.
Hoovering – carpets and upholstery will be thoroughly vacuumed. That includes the areas underneath and behind furniture.
Floor cleaning – hard wood or tiled floors will be swept and mopped with suitable for the materials products.
Rubbish disposal – all waste will be removed from the room.
Cleaning of light fixtures, decorations, framed pictures and other objects will take place.
Disinfection – remote controls, light switches, door handles and other commonly touched objects will be thoroughly disinfected.
Bathroom cleaning tasks:
Bathrooms require extra attention, especially during the end of tenancy cleaning of your property. You may rest assured that our professionals will do just that and leave the entire area sparkling clean, free of germs and immaculate. Here are the tasks that they will perform in your bathroom:
Removal of dust and cobwebs – tops of shelves, cupboard and other surfaces will be wiped down and freed of dust and grime.
Shower cleaning – your entire shower cabin, walls, faucets, shower head and wash basin will be scrubbed and cleared of soap scum.
Bathroom fixtures – the sink, toilet and bathtub will be scrubbed, descaled and disinfected.
Cupboard cleaning – storage units throughout the bathroom will be decluttered, cleaned inside and out and neatly restocked.
Floor cleaning – the entire floor will be vacuumed and mopped. Any bathroom rugs will be steam cleaned to remove mould and mildew.
Rubbish removal – bins will be emptied, washed and thoroughly disinfected inside and out. New bags will be placed inside.
Glass cleaning – glass shower walls, mirrors and other glass surfaces will be scrubbed, washed and polished.
To finish the service, the cleaners will disinfect all faucets, door handles, light switches and other commonly handled items.
Bedroom cleaning tasks:
Bedroom cleaning is a significant component of end-of-tenancy cleaning. Our cleaning technicians will meticulously execute a variety of cleaning activities in your bedroom to ensure that everything is taken care of and left spotless. You can see a list of all cleaning tasks that will be completed in the bedroom of the property:
Removal of dust and cobwebs – all surfaces, furniture tops, shelves, windows, and other locations will be washed down and polished.
Storage unit cleaning – cabinets, desks, and wardrobes will be decluttered, cleaned on the inside and out, and organised.
Mattress cleaning include vacuuming, spot treating, and disinfecting of the whole surface of your mattress.
Glass cleaning – that is the cleaning and polishing of fframes, portraits, light fittings, and mirrors.
Hoovering – The carpets and upholstery in the bedroom will be vacuumed completely.
Door handles and knobs, light switches, bedside tables, and any other objects handled often in the room will be sterilised. The bedroom will be left in an immaculte state.
How much should you pay for end of tenancy cleaning

When you call our company and order the end-of-tenancy cleaning service, the customer service representatives will supply you with a free quote over the phone. The pricing will be personalised and determined by the amount of cleaning chores that will take place during the service, as well as the size and condition of the property. You only need to pay for the tasks that are part of the service. No hidden charges will be added to your bill and once you receive the quote, the number will be final. You will know exactly what you are being charged for.
End of Tenancy Cleaning

from

£

89

Carpet and Sofa Cleaning

from

£

55

Regular Cleaning

from

£

19

/h
London areas where we provide our service
At the moment your end of tenancy cleaners entered my place, I knew they were great professionals. They worked fast, flawlessly and completed their tasks with great success. – Jane
Tenancy Cleaning in Maida Vale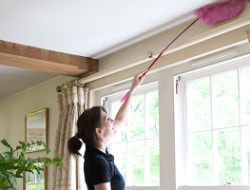 If your contract is coming to an end or you have simply decided to move out and you need reliable end of tenancy cleaning on affordable prices. We are what you are looking for. We are experts in this area, so if you trust us, we promise you complete satisfaction. And yes, this means, that you will get your deposit back. And if there is a problem and your landlord isn't satisfied with the achieved results, simply call us within 2 days, and we will be back to clean again. For free. We are available every day from Monday to Sunday and in all London areas, including Maida Vale, W9.
If anyone is in need of end of tenancy cleaning, I'd advise you to pick this team. You won't regret it because I was really happy with the service. – Cedric
Super End Of Tenancy Cleaners Maida Vale, W9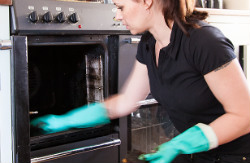 Do you want to leave the house you are occupying and get the refund of your security deposit? Then, you have to make it spotless and give your landlord no reason to keep your money. We can help you with this overwhelming task because we offer professional end of tenancy cleaning service in Maida Vale, W9 and all the other Greater London areas. We guarantee that you will be satisfied with the service or we will come back and re-clean for free. Call our operators or make a booking through the website. We are at your service every day of the week.
After Lease Cleaning Maida Vale, London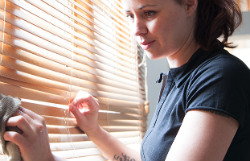 We are a company offering affordable end of tenancy cleaning on a professional level. So if you have decided to move out of you old house and you want your deposit back, but don't have time to deal with cleaning, just get in touch with us. We do it for years. We have a team of fully trained and experienced cleaning maids, which will surpass all of your expectations. Feel free to contact us at any time, no matter if it is a weekday or a weekend. We are on your availability even on public holidays for the area of Maida Vale, W9 or any other in Greater London.