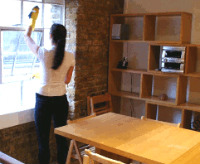 High quality and guaranteed end of tenancy cleaning services in Manor Park, E12 provided by Super End of Tenancy Cleaners London. Call us today!
If you want to change your tenancy, don't forget about the conditions of your property. Make yourself a favour and let professionals clean your rental place. You can have all the time to prepare your belongings for transportation while we clean the premises. Add to this our affordable service price and you will have the best end of tenancy cleaning you can find. Our agency provides perfect end of tenancy cleaning in Manor Park E12. Landlords who plan to put their properties for rent could also find perfect use of our excellent services. Perfection is simple – you make the call, we make the cleaning.
End Of Tenancy Cleaning E12
Make an end of tenancy cleaning arrangement and we will perform perfect:
vacuum cleaning in every room
mopping of floors and tiling
cleaning of dusty surfaces
window washing and polishing
cleaning disinfection of sanitary rooms
garbage removals
End of Tenancy Cleaning Prices
One Bedroom Flat

from

£

139

Two Bedroom Flat

from

£

165

Three Bedroom Flat

from

£

189
Tasks included in our End of Tenancy Cleaning service
Kitchen cleaning tasks:
Your kitchen may be one of the hardest places to clean since it quickly accumulates grime, grease and other deposits. Our cleaners will use powerful cleaning solutions and perform the following tasks to ensure it is immaculate by the end of the service:
Surface dusting – wiping down and cleaning the tops of furniture and cabinets, shelves, countertops, and table tops of dust and dirt.
Cupboard cleaning – involves decluttering and cleaning drawers, cabinets, and other storage units on the inside and out.
Dishwashing – washing and organising all dishes, cutlery, and utensils in their proper locations.
Surface scrubbing and disinfection – cooking surfaces, backsplashes and tiled surfaces will be washed, degreased, and disinfected.
Appliance cleaning – the outside of your oven, hob, refrigerator, and microwave will be wiped off and cleaned.
Waste removal – All rubbish from the kitchen will be removed, and all kitchen bins will be cleansed and completely disinfected.
The floor of your kitchen will be vacuumed and mopped and all surfaces and commonly touched items will be thoroughly disinfected.
Living room cleaning tasks:
Deep cleaning of the living room will be performed at your property as part of the end of tenancy cleaning service we offer. Our cleaning teams will take care of a wide range of cleaning activities in order to ensure that the entire living room is left in an immaculate condition. Here is the full list of chores that you may expect:
Surface wiping – includes dusting and polishing of all walls, ceilings, furniture tops, and other surfaces.
Mirrors, glass table tops, framed photos, and light fixtures will be cleaned and polished using appropriate materials.
Upholstery, carpets, rugs, and curtains will be properly vacuum cleaned.
Decluttering – The living room's cabinets, shelves, and other storage units will be decluttered, reorganised, and deep cleaned.
Rubbish removal includes the elimination of all clutter, garbage, and dirt, as well as the tidy organisation of all things and decorations.
The floor of your living room will be cleaned and mopped, and all things that are often touched will be disinfected.
Bathroom cleaning tasks:
Bathrooms require extra attention, especially during the end of tenancy cleaning of your property. You may rest assured that our professionals will do just that and leave the entire area sparkling clean, free of germs and immaculate. Here are the tasks that they will perform in your bathroom:
Removal of dust and cobwebs – tops of shelves, cupboard and other surfaces will be wiped down and freed of dust and grime.
Shower cleaning – your entire shower cabin, walls, faucets, shower head and wash basin will be scrubbed and cleared of soap scum.
Bathroom fixtures – the sink, toilet and bathtub will be scrubbed, descaled and disinfected.
Cupboard cleaning – storage units throughout the bathroom will be decluttered, cleaned inside and out and neatly restocked.
Floor cleaning – the entire floor will be vacuumed and mopped. Any bathroom rugs will be steam cleaned to remove mould and mildew.
Rubbish removal – bins will be emptied, washed and thoroughly disinfected inside and out. New bags will be placed inside.
Glass cleaning – glass shower walls, mirrors and other glass surfaces will be scrubbed, washed and polished.
To finish the service, the cleaners will disinfect all faucets, door handles, light switches and other commonly handled items.
Bedroom cleaning tasks:
The cleaning of bedrooms is a huge part of the end of tenancy cleaning. To make sure everything has been taken care of and left immaculate, our cleaning techicians will carefully perform a number of cleaning chores in your bedroom. Here is a list of all cleaning activities that will be performed as part of the service:
Dusting and cobweb removal – walls, ceilings and all surfaces throughout the room will be wiped down, polished and disinfected.
Vacuuming – carpets, curtains and upholstery will be thoroughly vacuumed.
Mattress cleaning – all sides (including the underside) of your mattress will be vacuumed, spot treated and disinfected.
Cupboard and cabinet cleaning – drawers, closets and other storage units will be left clutter free, cleaned internally and externally and neatly organised.
Mirrors, light fixtures, framed pictures and other glass surfaces and items will be wiped, polished and left spotless.
Floors – the floor in your bedroom will be vacuumed, mopped and polished.
Disinfection of frequently touched items will take place and the entire room will be left immaculate.
How much should you pay for end of tenancy cleaning

To ensure that our customers receive the best quality service for the price they pay, we utilise a system that helps us estimate a personal price for each of our clients. Each customer will only need to pay for the cleaning tasks that are performed at their property as part of the service. If you are interested in booking the service we offer, give our customer service centre a call. The agents there will proide you with a price quote which will be final. You will know exactly what you are being charged for.
End of Tenancy Cleaning

from

£

89

Carpet and Sofa Cleaning

from

£

55

Regular Cleaning

from

£

19

/h
London areas where we provide our service
If anyone I know needs to have their place cleaned at the end of a tenancy period, I am definitely going to recommend your company. You are terrific! – Riley
Our agency has dedicated its service to clients who require flawless results in short amount of time. We can fulfil this requirement thanks to our proven professionalism and tenancy cleaning knowhow. Throughout the years of rental cleaning practice we have encountered all kinds of cleaning challenges. But with the help of skilful personnel and high-quality products, we have been able to overcome every challenge. We have an excellent team of well trained cleaners in Manor Park E12 who perform their tenancy cleaning duties with attention to every detail. That is how we have achieved perfection in our services.
Super End Of Tenancy Cleaners in Manor Park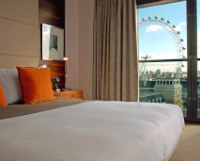 We have our professional cleaners at your disposal even during the weekend. You can be certain that our services will grant you quick and reliable results. When our workers get inside your tenancy, they will follow a certain agenda which begins with thorough vacuum cleaning in every room. Dust removal and mopping of floors and tiling are executed on the next stage of the agenda. Windows are also being washed and polished while the sanitary rooms such as bathrooms and toilets are cleaned, disinfected and perfumed. Just before leaving, our cleaners will collect all the garbage and they will take it with them.
Our agency provides perfect end of tenancy cleaning in Manor Park E12. You can take full advantage of our services with a single phone call at our office. We have polite call agents who provide helpful support all around the clock. Leave your contacts and address to make the final arrangements for the end of tenancy cleaning visitation.

FAQ
When is the best time to book your end of tenancy cleaning service?

We are able to provide our service 7 days a week! However it is preferable the service to be arranged at least few days in prior to the service date. A general requirement is the property to be empty of personal belongings on the day of the clean.

Are the cleaning materials and equipment included in the service?

Yes. The End of Tenancy cleaning is a full service and all the needed equipment, detergents and cleaning products are included in the final price.

Is your end of tenancy cleaning service guaranteed?

Yes. If you experience any issues, our professional team will come and reclean the property in the next 48 hours upon completion.

Do I have to be present during the whole procedure?

No, but you are welcome to stay and observe. We will need someone to provide access to the property, though.