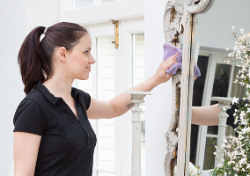 If you want to have your property ideally prepared for the next tenants, but you feel unable to provide complete cleaning, you can choose the outstanding services of our reliable company. Located inSouth Kensington, SW7,we offer first class quality end of tenancy cleaning for all the customers who want to guarantee the receiving of their deposit. For the purpose we have hired a team of well organized and committed cleaners who will give the utmost of their efforts to clean your home from top to bottom, leaving it sparkling clean and shiny. Should you require any further details, you can use our customer support centres, 7 days per week.
End of Tenancy Cleaning Prices
One Bedroom Flat

from

£

139

Two Bedroom Flat

from

£

165

Three Bedroom Flat

from

£

189
Tasks included in our End of Tenancy Cleaning service
Kitchen cleaning tasks:
Kitchens, as the dirtiest areas in each property are also the hardest to clean. You may rest assured that the cleaners on our team will take care of everything and leave your kitchen immaculate. Here are some of the chores included in the cleaning of the kitchen:
Surface cleaning – dust and surface grime will be removed. Tops of furniture, shelves, cupboards and kitchen appliances will be wiped down.
Scrubbing of cooking areas – tiled walls, countertops, stove tops, backsplashes and other surfaces used for cooking will be degreased and disinfected.
Sink and faucets cleaning – the kitchen sink and its taps will be descaled, scrubbed, and disinfected. The drain will be also cleaned.
Organising of cabinets – kitchen cupboards, drawers and storage units will be decluttered, organised and thoroughly cleaned.
Vacuum cleaning – all carpets, rugs and upholstery found in your kitchen will be thoroughly vacuumed.
Rubbish removal – all waste bins will be emptied, thoroughly cleaned and carefully disinfected.
Disinfection – cutting boards, appliance buttons, light switches and door handles will be disinfected.
Your entire kitchen floor will be vacuumed and mopped and the entire area will be left in pristine condition.
Living room cleaning tasks:
Your entire living room will be thoroughly cleaned as part of the end of tenancy cleaning service you receive from our company. Our cleaning technicians will work hard to clean all corners and areas of the room. See all cleaning activities that will take place in your living room:
Dust removal – the tops of all cabinets will be wiped clean, as well as all surfaces, walls and ceilings.
Cabinet organisation and cleaning – shelves, cupboards, and drawers will be decluttered and cleaned.
Vacuuming will be performed on all carpets and upholstery, including underneath and between upholstery cushions.
Cleaning of furniture and decorations – wooden and glass furniture and surfaces, as well as light fixtures and framed photographswill be wiped down, disinfected, and cleaned.
As part of the service, the whole floor of the living room will be cleaned, and any frequently used objects such as light switches, door knobs, and remote controls will be disinfected.
Bathroom cleaning tasks:
Bathrooms are the other room in each property that is far from favourite when it comes to cleaning. The cleaning teams that will arrive at your place will be equipped with everything required for their cleaning and will ensure that all surfaces and corners of the room are left immaculate. Here is what to expect as part of the bathroom cleaning:
Dust and cobweb cleaning – tops of cabinets, counters, shelves, and other surfaces will be cleaned.
Sink and toilet bowl – Your bathroom sink, faucets, toilet bowl, and seat will be cleansed and disinfected.
Bathtub and shower cabin – The shower, washbasin, and bathtub, as well as any faucets, will be descaled and disinfected with suitable cleaning products.
Buildup removal – soap scum, limescale, mould, and mildew will be treated with specific materials and removed from various surfaces, tiled walls, grout, and other locations.
Decluttering – all cupboards, cabinets and storage units will be decluttered and cleaned inside and out.
All waste will be removed, the drains will be unclogged, and the whole floor of your bathroom will be swept and mopped. Objects that are often touched will be disinfected.
Bedroom cleaning tasks:
Bedrooms do not accumulate a lot of grime, however, for a successful end of tenancy cleaning service the room needs to be cleaned and sanitised. This is exactly what the cleaners on our team will do. They will perform a number of cleaning tasks and ensure that all corners and surfaces in the room have been taken care of. Here is what to expect:
Wiping down surfaces – dust, grime and cobwebs will be removed from tops of furniture, shelves, countertops and window sills.
Bed and mattress cleaning – your mattress will be throughly cleaned, including its underside. The cleaners will vacuum it and remove stains. Upholstery in the room will also be treated.
Wardrobe cleaning – cabinets, drawers and other storage units in the room will be cleared, wipe down inside and out and reorganised.
Glass cleaning – light fixtures, mirrors, glass furniture and framed pictures will be polished and left spotless.
Carpet and floor cleaning – the entire floor of the room will be vacuumed and mopped.
All items that are touched on a regular basis will be disinfected at the end of the service.
How much should you pay for end of tenancy cleaning

To ensure that our customers receive the best quality service for the price they pay, we utilise a system that helps us estimate a personal price for each of our clients. Each customer will only need to pay for the cleaning tasks that are performed at their property as part of the service. If you are interested in booking the service we offer, give our customer service centre a call. The agents there will proide you with a price quote which will be final. You will know exactly what you are being charged for.
End of Tenancy Cleaning

from

£

89

Carpet and Sofa Cleaning

from

£

55

Regular Cleaning

from

£

19

/h
London areas where we provide our service
We were about to leave the house because the contract of tenancy was ending and we ordered your end of tenancy cleaning service. I'm super happy we did! – Kate
Tenancy Cleaning in South Kensington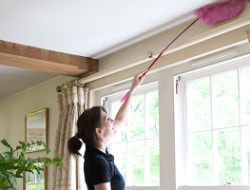 If your tenancy contract is about to expire, we can help you with your moving out by providing you the qualitative end of tenancy cleaning you need in South Kensington, SW7. Our team of cleaners will take care of all the rooms in your property, sanitizing them till they become perfectly clean and dust-free. The cleaners use harmless and non-toxic cleaning products and modern machines. The bathroom and toilet, hallway, living room, bedrooms and kitchen will be rid of the dirt, dust and stains which they have gathered. Our professional end of tenancy cleaning services can be used by tenants, landlords and estate agents.
Don't hesitate to trust this team – they are real professionals, they do their end of tenancy cleaning impeccably and they are also very kind. – Lindsay
Super End Of Tenancy Cleaners South Kensington, SW7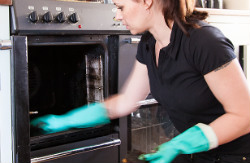 If you're looking for an effective and results-oriented end of tenancy cleaning in South Kensington, SW7 and you need a service straight away, it's time you learn about our company. For the past few years we have worked within London, offering first-calibre professional end of tenancy cleaning services. So far we have cleaned a great deal of residential properties. We are here to make any rented apartment or house hygienic, for which reason we use special high-end equipment. If your landlord wants you to bring the property back to life before you leave, you should use our service. We are free from Monday to Sunday. Make an appointment.
After Lease Cleaning South Kensington, London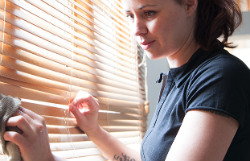 The end of tenancy cleaning is important for every landlord, so in case you are about to move out from your apartment or house, we suggest that you give to our professional agency a call. By doing this, you will secure the safe returning of your security deposit and the faster moving out from your rental property. You can depend on our team of experienced end of tenancy cleaning experts, as well as on their state-of-the-art professional equipment. To speed up the vacating of your rental property, you can call our company's headquarters and book an end of tenancy cleaning service for South Kensington, SW7 or another district.
FAQ
When is the best time to book your end of tenancy cleaning service?
We are able to provide our service 7 days a week! However it is preferable the service to be arranged at least few days in prior to the service date. A general requirement is the property to be empty of personal belongings on the day of the clean.
Are the cleaning materials and equipment included in the service?
Yes. The End of Tenancy cleaning is a full service and all the needed equipment, detergents and cleaning products are included in the final price.
Is your end of tenancy cleaning service guaranteed?
Yes. If you experience any issues, our professional team will come and reclean the property in the next 48 hours upon completion.
Do I have to be present during the whole procedure?
No, but you are welcome to stay and observe. We will need someone to provide access to the property, though.