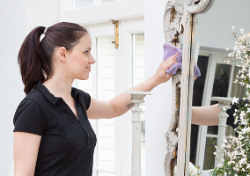 In case you want to have your home thoroughly cleaned and ready for the new tenants, we encourage you to trust our dedicated and experienced company that collaborates with organized and hard working cleaners. Regardless of the day, you can contact us and we will immediately send a team of cleaners to start with the end of tenancy cleaning as soon as possible. They will provide effective sanitizing of the bathroom and toilet facilities as well as mopping and cleaning of all the floors. You can find us in Tooting, SW17, where you can discuss all the details of the end of tenancy cleaning with our kind staff.
End of Tenancy Cleaning Prices
One Bedroom Flat

from

£

139

Two Bedroom Flat

from

£

165

Three Bedroom Flat

from

£

189
Tasks included in our End of Tenancy Cleaning service
Kitchen cleaning tasks:
Kitchens are not the easiest areas to clean, especially when you are busy with packing and organising your moving. Rest assured that everything will be taken care of and that the entire kitchen will be left immaculate. Here is what to expect:
Dusting and wiping – all surfaces, including cabinet tops, appliances, furniture, and table tops, will be thoroughly cleaned of dust and cobwebs.
Surface degreasing – includes cleaning and disinfecting kitchen surfaces, cutting boards, backsplashes, and counters. Your extractor will be cleaned and sanitised as well.
Descaling – involves thoroughly cleaning the sink and its faucets. If necessary, your drain will be unclogged and cleaned.
Dishwashing – all plates, cutlery, and kitchenware will be cleaned and properly arranged in their designated drawers.
All kitchen cabinets and drawers will be decluttered, cleaned inside and out, and neatly refilled.
Cleaning of carpets and upholstery – All rugs, carpets, and upholstery in your kitchen will be professionally vacuumed.
Cleaning of rubbish bins – all garbage will be disposed of, and your bins will be disinfected.
The kitchen floor will be vacuumed and mopped and all commonly handles objects (appliance buttons, light switches and door handles) will be polished and disinfected.
Living room cleaning tasks:
Your entire living room area will be cleaned as part of the end of tenancy cleaning service that will be performed by experienced cleaning professionals. They will clean all areas and surfaces in the room. A number of cleaning tasks will take place in your property and you may rest assured that none of them will be overlooked. Here is a list of all the chores:
Dust removal – tops of furniture and other surfaces will be thoroughly wiped down and cleared of dust and grime.
Upholstery and carpet cleaning – all upholstery and carpets found in your living room will be thoroughly vacuum cleaned (including areas underneath and behind furniture).
Organisation – cabinets, shelves and other storage spaces will be neatly reorganied and cleaned both inside and out.
Floor cleaning – hardwood or tiled floors will be thoroughly vacuumed or swept and mopped with appropriate products.
Disinfection – all commonly handles items, such as remote controls, light switches and door handles.
Bathroom cleaning tasks:
All the deposits in a bathroom make it a complicated place to clean. To deal with that, our professionals will use the high quality professional cleaning solutions to efficiently get rid of all grime, gunk and buildup from all areas of your bathroom. Here is what to expect as part of the bathroom cleaning of your house:
Surface dusting – shelves, countertops, tops of furniture and cupboards will be thoroughly wiped down and polished.
Sink and faucets – the sink and its faucets will be scrubbed, descaled, polished and disinfected.
Shower cleaning – shower cabins, wash basins, taps, shower heads and other fixtures will be scrubbed, disinfected and cleared of deposits and buildup. All drains will be unclogged and cleaned.
Cabinet cleaning – all cupboards and drawers will be decluttered, organised and cleaned inside and out.
Mould and mildew removal – all tiled surfaces and grout will be cleaned with special products and left mould and mildew free.
Rubbish removal – all waste will be disposed of and your bathroom bins will be disinfected.
The bathroom floor will be vacuumed, mopped and left spotless. Door handles and knobs, faucets and light switches will be disinfected at the end of the service.
Bedroom cleaning tasks:
Your bedroom is usually not one of the dirtiest places in the house, however, thorough cleaning and disinfection of the entire area are required for a successful end of tenancy cleaning service. The cleaning professionals will work hard and make sure the bedroom at your property is left immaculate by the end of the service. Here is what they will do:
Surface cleaning and disinfection – all furniture, walls, window sills and other areas in the room will be completely dusted and disinfected.
Mattress cleaning – your mattress will be vacuumed, treated for stains and disinfected.
Vacuum cleaning – carpets and all upholstery will be thoroughly vacuumed.
Cabinet cleaning – wardrobes, cuboards and drawers will be decluttered and thoroughly cleaned.
Glass surface cleaning – mirrors, framed pictures and other glass surfaces will be polished and disinfected.
Floors – the bedroom floor will be swept and mopped.
All commonly touched items such as light switches, remote controls, door handles and others will be disinfected. The room will be left immaculate.
How much should you pay for end of tenancy cleaning

To ensure that our services are fairly priced, we provide each customer with a personalised rate depending on the size and condition of the property, as well as the number of jobs that will be performed as part of the service. When you decide to schedule a service with us, one of our office representatives will ask you for further information regarding the task at hand. There will be no further charges once the price has been estimated. You will be sent a thorough bill that includes all tasks. You will be aware of everything you are paying for.
End of Tenancy Cleaning

from

£

89

Carpet and Sofa Cleaning

from

£

55

Regular Cleaning

from

£

19

/h
London areas where we provide our service
I have always hated to clean and knowing that I had to clean a whole apartment from head to toes before vacating it, made me depressed. Thank you for your amazing end of tenancy cleaning service! – Bob
Tenancy Cleaning in Tooting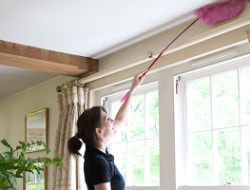 If you don't want to spend long and tiresome hours cleaning every room in your rented flat in the end of your lease, you can use our affordable and qualitative services. We offer professional end of tenancy cleaning in Tooting, SW17 which guarantees returning of your deposits and pleased landlords. The cleaning staff will remove the dirt and grime from all the rooms in your rented property. They will vacuum clean the carpets and upholstery, remove the grease and stains from the kitchen appliances, mop and wipe clean the floor. Reserve your end of tenancy cleaning for any date and time that you prefer it done.
When I was required to do end of tenancy cleaning in my former place I called you and I was more than satisfied. Everyone can fully trust this company. – Hope
Super End Of Tenancy Cleaners Tooting, SW17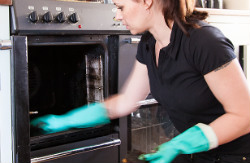 Don't be prejudiced against professional cleaning services, such as end of tenancy cleaning. Why don't save some time and effort? And money also. Our service is affordable and we are sure the prices will surprise you. Just like the results we are going to achieve. Perfection- that is our aim. And if it isn't perfect enough for you or your landlord, just call us within 48 hours and we will be back. For free. Don't hesitate anymore. Call us. We cover all areas of Greater London, including Tooting, SW17. And we are available every day, even on weekends and holidays. Hurry up!
After Lease Cleaning Tooting, London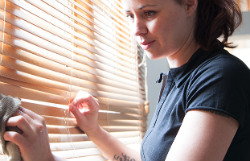 The most effective way to have a property cleaned at the end of its tenancy contract is to use our end of tenancy cleaning services. Our company is located in Tooting, SW17 and is known as the most trustworthy cleaning agencies in the business. Our missions is customer satisfaction, therefore we offer the highest quality and the lowest prices that can be found in the city. Our team of well-trained cleaners will take care of the entire place and clean it thoroughly, so that it looks as clean as new. Don't hesitate to contact us for more information or to book a cleaning visit.
FAQ
When is the best time to book your end of tenancy cleaning service?
We are able to provide our service 7 days a week! However it is preferable the service to be arranged at least few days in prior to the service date. A general requirement is the property to be empty of personal belongings on the day of the clean.
Are the cleaning materials and equipment included in the service?
Yes. The End of Tenancy cleaning is a full service and all the needed equipment, detergents and cleaning products are included in the final price.
Is your end of tenancy cleaning service guaranteed?
Yes. If you experience any issues, our professional team will come and reclean the property in the next 48 hours upon completion.
Do I have to be present during the whole procedure?
No, but you are welcome to stay and observe. We will need someone to provide access to the property, though.