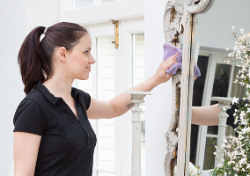 If you want to have more time to pack your luggage and prepare for your moving out, our company provide the end of tenancy cleaning for you. We offer professional and inexpensive cleaning of rented flats for landlords, estate agents and tenants. The cleaners will ensure the hygiene in every room including the food preparation area, living rooms, bedrooms, bathrooms and toilet, hallways and stairs. Use our affordable end of tenancy cleaning services, available in West Ealing, W13 every workday and weekend. You can reserve them by phone, e-mail or using our online booking form. Your rented property will be impeccably clean after we sanitize it.
End of Tenancy Cleaning Prices
One Bedroom Flat

from

£

139

Two Bedroom Flat

from

£

165

Three Bedroom Flat

from

£

189
Tasks included in our End of Tenancy Cleaning service
Kitchen cleaning tasks:
Nobody likes cleaning a greasy kitchen. We understand that when moving out, people have a lot of things to do and often neglect the thorough cleaning of such areas. We send our cleaning teams and supply them with professional cleaning products that they use in order to ensure that everything has been left immaculate. Here are a few of the tasks included in their lists:
Cleaning surfaces – dust will be removed from shelves, tops of furniture, cupboards, walls and ceilings.
Kitchen sink cleaning – the entire kitchen sink and its faucets will be descaled, scrubbed and disinfected. The drain will be inspected and unclogged if needed.
Surface scrubbing and degreasing – all cooking areas, such as countertops, stove tops, backsplashes, tiled walls and surfaces and even your extractor will be thoroughly cleaned, degreased and disinfected.
Washing up – dishes, kitchen utensils, silverware and plates will be washed and polished, then places back to their designated places.
Decluttering and organisation of storage units – all cabinets, drawers and other cupboards will be decluttered, cleaned inside and out, then neatly reorganised.
Vacuum cleaning – upholstery, carpets and rugs found in the kitchen will be thoroughly vacuumed.
Floor cleaning – the entire kitchen floor will be swept and mopped.
Waste removal – all kitchen rubbish bins will be emptied, thoroughly cleaned and disinfected.
All frequently touched items in the kitchen (appliance buttons, light switches, door knobs and handles, etc.) will be disinfected.
Living room cleaning tasks:
The living room in each house does not accumulate as much grime as the bathroom or kitchen, however, its cleaning is as important for the successful end of tenancy cleaning. Here is wha tour clesaning professionals will perofrm in your living room area as part of the professional end of tenancy cleaning service you schedule with our company:
Dust removal – all furniture, shelves, table tops, walls and ceilings in the room will be wiped down and cleared of dust.
Organising – cabinets, drawers and other storage spaces will be decluttered, wiped down and nesatly reorganised.
Polishing of wooden and glass surfaces – wooden and glass furniture, decorations and surfaces will be wiped down and cleaned with suitable cleaning products. They will be polished and left immaculate.
Vacuuming – all upholstery (including underneath and behind cushions ), as well as all carpets will be thoroughly vacuumed.
Floor clesaning – the enitre floor of the living room will be swept and mopped.
Disinfection – thorough disinfection of commonly touched objects (door handles and knobs, light switches, remote controls and others) will take place as the final task included in the living room service of your property.
Bathroom cleaning tasks:
Bathrooms require extra attention, especially during the end of tenancy cleaning of your property. You may rest assured that our professionals will do just that and leave the entire area sparkling clean, free of germs and immaculate. Here are the tasks that they will perform in your bathroom:
Removal of dust and cobwebs – tops of shelves, cupboard and other surfaces will be wiped down and freed of dust and grime.
Shower cleaning – your entire shower cabin, walls, faucets, shower head and wash basin will be scrubbed and cleared of soap scum.
Bathroom fixtures – the sink, toilet and bathtub will be scrubbed, descaled and disinfected.
Cupboard cleaning – storage units throughout the bathroom will be decluttered, cleaned inside and out and neatly restocked.
Floor cleaning – the entire floor will be vacuumed and mopped. Any bathroom rugs will be steam cleaned to remove mould and mildew.
Rubbish removal – bins will be emptied, washed and thoroughly disinfected inside and out. New bags will be placed inside.
Glass cleaning – glass shower walls, mirrors and other glass surfaces will be scrubbed, washed and polished.
To finish the service, the cleaners will disinfect all faucets, door handles, light switches and other commonly handled items.
Bedroom cleaning tasks:
Even though your bedroom is not exceptionally filthy, it requires special care while cleaning. We guarantee that the entire space will be thoroughly cleaned by the end of the cleaning service. Our cleaners will use their skills and knowledge and do their absolute best to accomplish all of the tasks that are part of the job. The following are the cleaning chores that will be performed in your bedroom:
Dusting and cobweb removal – all walls, ceilings, and surfaces in the room will be washed down, polished, and disinfected.
Vacuum cleaing – carpets, drapes, and upholstery will all be properly vacuumed.
Mattress cleaning includes vacuuming, spot treating, and disinfecting both sides (including the underside) of your mattress.
Cleaning of drawers, closets, and other storage units – drawers, wardrobes, and other units will be left clutter-free, cleaned internally and externally, and properly organised.
Mirrors, light fixtures, framed portraits, and other glass surfaces and furniture will be cleaned and polished.
Floors will be cleaned, mopped, and shined in your bedroom. The commonly handled things will be disinfected, and the entire space will be left pristine.
How much should you pay for end of tenancy cleaning

To ensure that our customers receive the best quality service for the price they pay, we utilise a system that helps us estimate a personal price for each of our clients. Each customer will only need to pay for the cleaning tasks that are performed at their property as part of the service. If you are interested in booking the service we offer, give our customer service centre a call. The agents there will proide you with a price quote which will be final. You will know exactly what you are being charged for.
End of Tenancy Cleaning

from

£

89

Carpet and Sofa Cleaning

from

£

55

Regular Cleaning

from

£

19

/h
London areas where we provide our service
I have always hated to clean and knowing that I had to clean a whole apartment from head to toes before vacating it, made me depressed. Thank you for your amazing end of tenancy cleaning service! – Bob
Tenancy Cleaning in West Ealing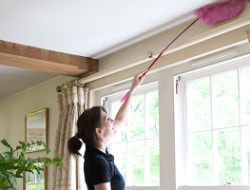 Our dedicated and experienced company provides qualitative and on time end of tenancy cleaning in West Ealing, W13 for all the customers who have decided to change their place of living. If you are too busy around your moving out, we offer you this excellent option that will definitely facilitate your life. Our cleaners are ready to take up with the cleaning procedures 7 days per week and they will demonstrate you professionalism in every detail. Every stain will be immaculately cleaned and all the rooms will be sanitized due to all the standards. You can learn more details about our exceptional offers and reasonable prices through the customer support centres.
Your team helped me so much with the end of tenancy cleaning I had to do. Your service is really irreplaceable. – Jennifer
Super End Of Tenancy Cleaners West Ealing, W13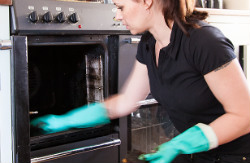 Our company deals with end of tenancy cleaning in West Ealing, W13. We are qualified experts with broad experience in cleaning who are determined to have you impressed. We are properly prepared for any type of dirt or stain. This includes an army of cleaning products with non-toxic formulas that ensure 100% eco-friendly cleaning. We also use steam cleaning machines, which are very useful in almost every part of the house. Our service is suitable for every person, no matter what budget you have and how big your lodgings are. We will be more than happy to assist you with your end of tenancy cleaning. If you wish, book a service today.
After Lease Cleaning West Ealing, London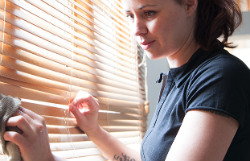 Choose us and we will provide you with end of tenancy cleaning of highest standards of quality. Your satisfaction is our aim, so if your landlord is not pleased with the results, please just call us within 48 hours and we will send a team to clean again. We don't make compromises when it comes to cleanness. Convince yourself in our professionalism. We promise you won't regret it. We are on your availability every day from Monday to Sunday, including official holidays in West Ealing, W13 and all other areas of Greater London. Hurry up, we are waiting for your call!
FAQ
When is the best time to book your end of tenancy cleaning service?
We are able to provide our service 7 days a week! However it is preferable the service to be arranged at least few days in prior to the service date. A general requirement is the property to be empty of personal belongings on the day of the clean.
Are the cleaning materials and equipment included in the service?
Yes. The End of Tenancy cleaning is a full service and all the needed equipment, detergents and cleaning products are included in the final price.
Is your end of tenancy cleaning service guaranteed?
Yes. If you experience any issues, our professional team will come and reclean the property in the next 48 hours upon completion.
Do I have to be present during the whole procedure?
No, but you are welcome to stay and observe. We will need someone to provide access to the property, though.