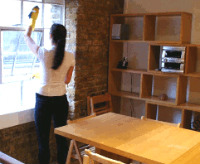 High quality and guaranteed end of tenancy cleaning services in East Ham, E6 provided by Super End of Tenancy Cleaners London. Call us today!
We know that moving from one place to another could bring along many unplanned expenses. In order to return your rental apartment to its landlord, you will need to put it in proper condition. A thorough cleaning will do the trick. But if you lack time and energy to do it, you should think about a professional solution. We are an agency which offers affordable end of tenancy cleaning in East Ham E6. Numerous landlords also use our services to make their properties bright and shiny once again. You can book an end of tenancy cleaning service by calling our phone number.
End Of Tenancy Cleaning East Ham E6
We execute the following procedures:
dust removal
vacuum cleaning
mopping of floors and tiling
disinfection of sanitary rooms
window washing
garbage removals
End of Tenancy Cleaning Prices
One Bedroom Flat

from

£

139

Two Bedroom Flat

from

£

165

Three Bedroom Flat

from

£

189
Tasks included in our End of Tenancy Cleaning service
Kitchen cleaning tasks:
Nobody likes cleaning a greasy kitchen. We understand that when moving out, people have a lot of things to do and often neglect the thorough cleaning of such areas. We send our cleaning teams and supply them with professional cleaning products that they use in order to ensure that everything has been left immaculate. Here are a few of the tasks included in their lists:
Cleaning surfaces – dust will be removed from shelves, tops of furniture, cupboards, walls and ceilings.
Kitchen sink cleaning – the entire kitchen sink and its faucets will be descaled, scrubbed and disinfected. The drain will be inspected and unclogged if needed.
Surface scrubbing and degreasing – all cooking areas, such as countertops, stove tops, backsplashes, tiled walls and surfaces and even your extractor will be thoroughly cleaned, degreased and disinfected.
Washing up – dishes, kitchen utensils, silverware and plates will be washed and polished, then places back to their designated places.
Decluttering and organisation of storage units – all cabinets, drawers and other cupboards will be decluttered, cleaned inside and out, then neatly reorganised.
Vacuum cleaning – upholstery, carpets and rugs found in the kitchen will be thoroughly vacuumed.
Floor cleaning – the entire kitchen floor will be swept and mopped.
Waste removal – all kitchen rubbish bins will be emptied, thoroughly cleaned and disinfected.
All frequently touched items in the kitchen (appliance buttons, light switches, door knobs and handles, etc.) will be disinfected.
Living room cleaning tasks:
Although the amount of grime and dirt that collects in the living room is not huge, this area of the house is very important when it comes to the enf of tenancy cleaning. You may rest assured that the cleaners on our team will leave your living room looking neat, organised and spotless. Here is a lost of the cleaning activities that will be performed.
Dust, grime and cobweb removal – all surfaces, ceilings, and walls will be dusted, polished, and disinfected with suitable materials.
Organisation and decluttering – cabinets, cupboards, and shelves will be cleaned and decluttered. Everything will be properly arranged.
Carpets and upholstery will be vacuumed thoroughly. This includes below and behind furniture.
Hard wood or tiled floors will be washed and mopped using products appropriate for the materials.
Waste removal – all waste will be removed from the room.
Light fixtures, decorations, framed photographs, and other objects will be cleaned.
Disinfection will be performed on remote controls, light switches, door knobs, and other frequently handled devices.
Bathroom cleaning tasks:
The best team for your project will be assigned to you. The cleaners will pay extra attention to the cleaning of your bathroom since a lot of grime, deposits and other filth accumulate there. They will use special products to make sure the entire room is left in an immaculate condition. Here is a list of the chores that will take place in your bathroom:
Dusting, polishing and disinfection of surfaces – furniture,tops of cabinets, counters and other surfaces will be wiped down and cleaned.
Descaling – the sink and its taps will be scrubbed, descaled and disinfected. The toilet bowl and its seat will also be thoroughly cleaned.
Shower cleaning – the walls, doors and floor of your shower will be washed and disinfected. Faucets, shower heads and hoses will be cleaned as well. The drain of your shower will be unclogged and cleaned if needed.
Deposit removal – soap scum, limescale, mould and mildew will be completely removed from all areas of the bathroom using special solutions.
Organisation of cupboards – the medicine cabinets and drawers in your bathroom will be decluttered, cleaned inside and out and reorganised.
Waste disposal – all bathroom bins will be emptied, thoroughly cleaned and disinfected.
The entire bathroom floor will be vacuumed and mopped. All commonly touched items will be disinfected and no signs of filth, grime or deposits will be left behind in your bathroom.
Bedroom cleaning tasks:
Bedroom cleaning is a significant component of end-of-tenancy cleaning. Our cleaning technicians will meticulously execute a variety of cleaning activities in your bedroom to ensure that everything is taken care of and left spotless. You can see a list of all cleaning tasks that will be completed in the bedroom of the property:
Removal of dust and cobwebs – all surfaces, furniture tops, shelves, windows, and other locations will be washed down and polished.
Storage unit cleaning – cabinets, desks, and wardrobes will be decluttered, cleaned on the inside and out, and organised.
Mattress cleaning include vacuuming, spot treating, and disinfecting of the whole surface of your mattress.
Glass cleaning – that is the cleaning and polishing of fframes, portraits, light fittings, and mirrors.
Hoovering – The carpets and upholstery in the bedroom will be vacuumed completely.
Door handles and knobs, light switches, bedside tables, and any other objects handled often in the room will be sterilised. The bedroom will be left in an immaculte state.
How much should you pay for end of tenancy cleaning

We worked hard to ensure the high quality of our services, however, we also paid attention to our prices. To keep them affordable and competitive, we created a special pricing system that allows us to charge each of our customers fairly. Whenever you book an end of tenancy cleaning service with us, you will be provided with a free quote over the phone. The price you receive will be estimated based on the size and condition of your property, as well as the number of tasks that will take place there. You may rest assured that the quoted price will be final and that no additional charges will be placed on your bill.
End of Tenancy Cleaning

from

£

89

Carpet and Sofa Cleaning

from

£

55

Regular Cleaning

from

£

19

/h
London areas where we provide our service
Being able to rely on your professional services is a very important feature. Thank you for your end of tenancy cleaning service and the amazing job your experts did with my place. – Craig
Super End Of Tenancy Cleaners in East Ham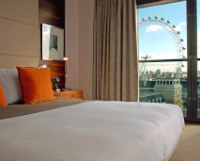 Our service breaks the stereotype that professional assistance costs a lot of money. Modern equipment and experienced personnel help us to minimise the consumables used in the process. In respect we can offer prices which many tenants and landlords can afford. We never make compromises with the quality of our service because that would be against our politics. Clients always come first and the qualitative cleaning of their tenancies is our primary goal. Our cleaners receive professional training in order to attain the skills needed to complete the tasks with excellence.
Our cleaning teams are at your disposal every day of the week, so you don't have to wait to get your rental home in East Ham in perfect condition. You can specify precise time and date for a cleaning visitation. That way you can order a flexible cleaning session that will compliment your schedule. Our cleaners will execute thorough vacuum cleaning in all of your rooms. Dusty surfaces such as cupboards, coffee tables, cabinets and TVs will be cleaned properly. After vacuuming, your flooring will be mopped and disinfected. Toilets and bathrooms also will be cleaned and disinfected. Glass surfaces such as windows, mirrors, etc. will be washed and polished with attention. At the end all the collected garbage will be removed and your premises will be refreshed.
If you are looking for professional services at reasonable prices, call our number. We provide affordable end of tenancy cleaning in East Ham E6. Booking is easy – call at our support centre and leave your details and requirements. Please, check the availability of our cleaning teams before making any final arrangements.

FAQ
When is the best time to book your end of tenancy cleaning service?

We are able to provide our service 7 days a week! However it is preferable the service to be arranged at least few days in prior to the service date. A general requirement is the property to be empty of personal belongings on the day of the clean.

Are the cleaning materials and equipment included in the service?

Yes. The End of Tenancy cleaning is a full service and all the needed equipment, detergents and cleaning products are included in the final price.

Is your end of tenancy cleaning service guaranteed?

Yes. If you experience any issues, our professional team will come and reclean the property in the next 48 hours upon completion.

Do I have to be present during the whole procedure?

No, but you are welcome to stay and observe. We will need someone to provide access to the property, though.