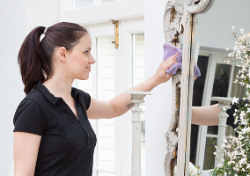 When the end of your lease contract is approaching but you feel unable to manage with the cleaning that you need to provide, you can contact our dedicated company in Kings Cross, N1 that offers excellent end of tenancy cleaning that is reasonably priced and done according to all the standards. We will sanitize all the bathroom and toilet facilities and we will provide ideal mopping and vacuuming of the floors. Our employees are very experienced and they are capable of applying innovative cleaning approaches. In case you want to learn more about the affordable prices that we provide, use our customer support centres.
End of Tenancy Cleaning Prices
One Bedroom Flat

from

£

139

Two Bedroom Flat

from

£

165

Three Bedroom Flat

from

£

189
Tasks included in our End of Tenancy Cleaning service
Kitchen cleaning tasks:
Kitchens, as the dirtiest areas in each property are also the hardest to clean. You may rest assured that the cleaners on our team will take care of everything and leave your kitchen immaculate. Here are some of the chores included in the cleaning of the kitchen:
Surface cleaning – dust and surface grime will be removed. Tops of furniture, shelves, cupboards and kitchen appliances will be wiped down.
Scrubbing of cooking areas – tiled walls, countertops, stove tops, backsplashes and other surfaces used for cooking will be degreased and disinfected.
Sink and faucets cleaning – the kitchen sink and its taps will be descaled, scrubbed, and disinfected. The drain will be also cleaned.
Organising of cabinets – kitchen cupboards, drawers and storage units will be decluttered, organised and thoroughly cleaned.
Vacuum cleaning – all carpets, rugs and upholstery found in your kitchen will be thoroughly vacuumed.
Rubbish removal – all waste bins will be emptied, thoroughly cleaned and carefully disinfected.
Disinfection – cutting boards, appliance buttons, light switches and door handles will be disinfected.
Your entire kitchen floor will be vacuumed and mopped and the entire area will be left in pristine condition.
Living room cleaning tasks:
The living room is a place where people spend a lot of time with their family or friends and even though these areas do not get particularly dirty, dust and other debris may settle. The cleaers that will arrive at your property will carefully take care of all the tasks required for the cleaning of the living room. Here is a list of them:
Dust and cobweb removal – furniture tops, walls, ceilings, furniture, and other surfaces will be cleaned.
Vacuuming of upholstery and carpets – Your living room's carpets (including the spaces below and behind furniture) will be vacuumed, as will all upholstery (including underneath and between upholstery cushions).
Decluttering -includes clearing clutter from all shelves, cupboards, and cabinets throughout the room, wiping them down, and carefully reorganising them.
Glass and wood cleaning – glass and wood furniture, light fixtures, and other decorations will be cleaned and polished.
Your living room's floor will be swept and cleaned, and all light switches, door knobs, and remote controls will be sanitised.
Bathroom cleaning tasks:
The cleaners performing the end of tenancy cleaning service you booked will make sure your entire bathroom has been thoroughly cleaned, scrubbed and disinfected with no signs of grime or filth left behind. Using the high quality cleaning products we provide them with, they will perform the following tasks:
Surface dusting, polishing, and disinfection – furniture, cabinet tops, countertops, and other surfaces will be wiped down and disinfected.
Descaling – includes cleaning, descaling, and disinfection of the sink and its faucets. The toilet bowl and seat will be properly cleaned as well.
Shower cleaning – involves the washing and disinfecting of the walls, doors, and floor of your shower. Faucets, shower heads, and hoses will also be cleaned. Your shower drain will be unclogged and cleaned as needed.
Deposit removal – using specific solutions, soap scum, limescale, mould, and mildew will be thoroughly eliminated from all areas of the bathroom.
Cabinet organisation – your bathroom's medicine cabinets and drawers will be decluttered, cleaned inside and out, and reorganised.
All bathroom rubbish containers will be emptied and thoroughly disinfected.
Your bathroom floor will be swept, vacuumed and mopped. Disinfection of all items you handle on a regular basis will also take place.
Bedroom cleaning tasks:
The bedroom – the place where you rest and spend the most important hours of each day requires thorough cleaning as well. Our cleaners will efficiently dust and disinfect everything along with a number of other cleaning chores. Here is a detailed list of all cleaning tasks that will take place in your bedroom:
Dust and cobweb removal – all surfaces, tops of furniture, shelves, window sills and other areas will be wiped down and polished.
Decluttering and organisation – cupboards, desks and wardrobes will be decluttered, cleaned inside and out and organised.
Mattress cleaning – the entire surface of your mattress will be vacuumed, spot treated and disinfected.
Glass cleaning – frames pictures, light fixtures and mirrors will be cleaned and polished.
Carpet and upholstery – any carpets and upholstery in the bedroom will be thoroughly vacuumed.
Floor cleaning – hardwood floors will be swept and mopped.
Doors, door handles and knobs, light switches, bed side tables and all items in the room that are regularly touched will be disinfected. The bedroom will be aired out and left in pristine condition.
How much should you pay for end of tenancy cleaning

To ensure that our customers receive the best quality service for the price they pay, we utilise a system that helps us estimate a personal price for each of our clients. Each customer will only need to pay for the cleaning tasks that are performed at their property as part of the service. If you are interested in booking the service we offer, give our customer service centre a call. The agents there will proide you with a price quote which will be final. You will know exactly what you are being charged for.
End of Tenancy Cleaning

from

£

89

Carpet and Sofa Cleaning

from

£

55

Regular Cleaning

from

£

19

/h
London areas where we provide our service
I knew I would like your end of tenancy cleaning services because a friend of mine recommended your company to me. But I didn't just like your service – I fell in love with it! – Lola
Tenancy Cleaning in Kings Cross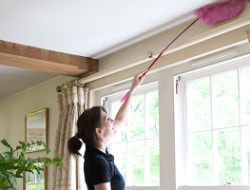 If you are renting out an apartment in Kings Cross, N1 and you want to give it a professional cleaning in between renters, make sure you use our high-quality end of tenancy cleaning services. We are a very effective and professional company with many years of experience in cleaning. Our business is flourishing and we have lots of skills and abilities. Using our service is the fastest and least expensive way to bring your property back to life and ensure a healthy environment for your future renters. If you are interested, there is one thing you can do – call us. We're waiting for you.
Your end of tenancy cleaning is convenient and really useful. You made the property shine in no time so I recommend your company. – Roger
Super End Of Tenancy Cleaners Kings Cross, N1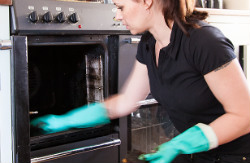 If you need professional end of tenancy cleaning you can rely on the cleaning staff working in our company. They will take care of all the rooms in the flat, removing the dirt, dust, stains and grease from them. Our services can be used by landlords, lodgers and letting agents. Book the end of tenancy cleaning you need in Kings Cross, N1 by calling us, sending us an e-mail or using the online form in our website. The rooms in your property will be flawlessly clean and look great after the cleaners take care of them. Our company works with customers seven days in the week.
After Lease Cleaning Kings Cross, London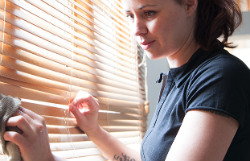 Our end of tenancy cleaning services can truly surprise you with their effectiveness and attractive prices. We can make sure that your new tenants feel comfortable living in your real estate property by performing a thorough cleaning of the place in advance. Through the efficient end of tenancy disinfection procedures of our agency, every little stain, the dust and the other grime will be removed entirely from the furniture, the carpets, the cabinets, the appliances and everything else in the property. Our employees won't miss anything for sure. Call them now and ask them about the inexpensive end of tenancy cleaning procedures we offer for Kings Cross, N1 and the surroundings.
FAQ
When is the best time to book your end of tenancy cleaning service?
We are able to provide our service 7 days a week! However it is preferable the service to be arranged at least few days in prior to the service date. A general requirement is the property to be empty of personal belongings on the day of the clean.
Are the cleaning materials and equipment included in the service?
Yes. The End of Tenancy cleaning is a full service and all the needed equipment, detergents and cleaning products are included in the final price.
Is your end of tenancy cleaning service guaranteed?
Yes. If you experience any issues, our professional team will come and reclean the property in the next 48 hours upon completion.
Do I have to be present during the whole procedure?
No, but you are welcome to stay and observe. We will need someone to provide access to the property, though.