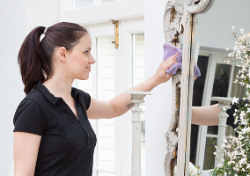 The end of tenancy cleaning services of our company are characterised by professionalism, high quality, guarantee and great customer support. We work in Southgate, N14 and for the past few years we have assisted property owners and estate agents in cleaning and preparing properties for new tenants. We can say we are completely aware of all the challenges that tenants face during a house move and we can help them make the process less stressful and overwhelming. We clean every section of your home, from the floors to the knick-knacks, using non-toxic cleaning solutions. You will not regret trusting us. Give us a call.
End of Tenancy Cleaning Prices
One Bedroom Flat

from

£

139

Two Bedroom Flat

from

£

165

Three Bedroom Flat

from

£

189
Tasks included in our End of Tenancy Cleaning service
Kitchen cleaning tasks:
One of the grimiest places in each property is surely the kitchen. For its thorough cleaning, a lot of time is required, as well as a range of powerful cleaning solutions. Lucky for you, our cleaners will arrive fully equipped with those and perform the following tasks:
Dusting and wiping down – all surfaces, such as tops of cupboards, appliances, furniture and table tops will be carefully wiped down.
Surface degreasing – cooking surfaces, cutting boards, backsplashes and countertops will be scrubbed and disinfected. Your extractor will also be cleaned and sanitised.
Descaling – the sink and its taps will be scrubbed and left spotless. If needed, your drain will be unclogged and cleaned as well.
Dishwashing – all dishes, utensils and silverware will be washed and neatly organised in the drawers they belong in.
Organisation – all kitchen cupboards and drawers will be decluttered, cleaned inside out and neatly restocked.
Carpet and upholstery cleaning – all rugs, carpets and upholstery found in your kitchen will be thoroughly vacuumed.
Rubbish bin cleaning – all waste will be disposed of and your bins will be cleaned and disinfected.
FLoor cleaning – the entire kitchen floor will be vacuumed and mopped with appropriate cleaning products.
Disinfection of all frequently handles items throughout the kitchen will be disinfected and left germ-free and immaculate.
Living room cleaning tasks:
The living room in each house does not accumulate as much grime as the bathroom or kitchen, however, its cleaning is as important for the successful end of tenancy cleaning. Here is wha tour clesaning professionals will perofrm in your living room area as part of the professional end of tenancy cleaning service you schedule with our company:
Dust removal – all furniture, shelves, table tops, walls and ceilings in the room will be wiped down and cleared of dust.
Organising – cabinets, drawers and other storage spaces will be decluttered, wiped down and nesatly reorganised.
Polishing of wooden and glass surfaces – wooden and glass furniture, decorations and surfaces will be wiped down and cleaned with suitable cleaning products. They will be polished and left immaculate.
Vacuuming – all upholstery (including underneath and behind cushions ), as well as all carpets will be thoroughly vacuumed.
Floor clesaning – the enitre floor of the living room will be swept and mopped.
Disinfection – thorough disinfection of commonly touched objects (door handles and knobs, light switches, remote controls and others) will take place as the final task included in the living room service of your property.
Bathroom cleaning tasks:
Our cleaners will work hard to get rid of all the grime from your bathroom. Using the high quality bathroom cleaning products we supply them with, they will scrub all areas of the room and leave it in pristine, spotless condition. Here are the tasks that will take place in your bathroom:
Dust and cobweb removal – walls, ceilings, shelves and tops of furniture and cupboards will be wiped down and polished.
Cupboard organisation – cabinets, drawers and storage units will be decluttered, thoroughly cleaned and restocked.
Descaling – the bathroom sink. all faucets, toilet and wash basin will be scrubbed, descaled and disinfected.
Deposit cleaning – your entire shower, tiled walls and other surfaces will be cleaned of soap scum, mould and mildew. Drains will be unclogged and cleaned as well.
Waste bin cleaning – al rubbish will be disposed of and your bins will be cleaned and disinfected.
Your entire bathroom floor will be swept and vacuumed and the cleaners will disinfect all commonly touched objects throughout the room.
Bedroom cleaning tasks:
Even though your bedroom is not exceptionally filthy, it requires special care while cleaning. We guarantee that the entire space will be thoroughly cleaned by the end of the cleaning service. Our cleaners will use their skills and knowledge and do their absolute best to accomplish all of the tasks that are part of the job. The following are the cleaning chores that will be performed in your bedroom:
Dusting and cobweb removal – all walls, ceilings, and surfaces in the room will be washed down, polished, and disinfected.
Vacuum cleaing – carpets, drapes, and upholstery will all be properly vacuumed.
Mattress cleaning includes vacuuming, spot treating, and disinfecting both sides (including the underside) of your mattress.
Cleaning of drawers, closets, and other storage units – drawers, wardrobes, and other units will be left clutter-free, cleaned internally and externally, and properly organised.
Mirrors, light fixtures, framed portraits, and other glass surfaces and furniture will be cleaned and polished.
Floors will be cleaned, mopped, and shined in your bedroom. The commonly handled things will be disinfected, and the entire space will be left pristine.
How much should you pay for end of tenancy cleaning

We estimate personal prices for all our customers depending on the number and type of cleaning chores that will be included in the job, as well as the size and condition of the property. Once you decide to book a cleaning service with us, you will be provided with a free quote over the phone. Once your customer service agents give you the estimated price, it will be final. You know exactly what you are paying for and may rest assured that no charges will be added.
End of Tenancy Cleaning

from

£

89

Carpet and Sofa Cleaning

from

£

55

Regular Cleaning

from

£

19

/h
London areas where we provide our service
A few friends have used your end of tenancy cleaning services, so when I had to move out last month, I decided to call you and book a cleaning visit. I can't tell you how glad I was! – Lilly
Tenancy Cleaning in Southgate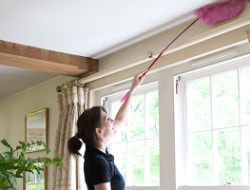 Every lodger needs help with end of tenancy cleaning at the point of a house move. That's why it's a good idea to give us a call if you need a service. Our company is very trustworthy; it's certified and insured and it has what it takes to serve Southgate, N14. Our end of tenancy cleaning service can be adapted to meet your personal criteria and budget. We are also prepared to serve you at the most convenient time for you. You just need to tell us a couple of details and handle us the keys. You can be present when the service is being carried out. It's all up to you. Give us a go.
I couldn't have coped with the duty of end of tenancy cleaning without your reliable team. You made the place extremely clean and neat. – Dorothy
Super End Of Tenancy Cleaners Southgate, N14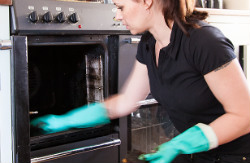 Do you plan to clean your rented property before you go? Lots of tenants are simply required to do so. If you want to find the best end of tenancy cleaning in Southgate, N14 that won't fall short of your expectations, you should take a close look at our company. We provide a guaranteed service that includes cleaning not only the areas that receive high traffic on a daily basis, but also those nooks and crannies you never knew existed. From scrubbing down your bathroom to perfection to cleaning the area under your couch, we will achieve maximum results and leave your lodgings in great condition. Make sure you call us.
After Lease Cleaning Southgate, London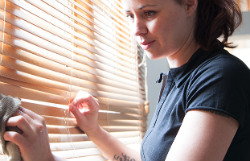 We take pride in providing excellent end of tenancy cleaning in Southgate, N14 and we guarantee that the property will become sparkling clean in the fastest possible way. You can be sure that we will provide innovative and modern cleaning approaches, thanks to which all the stains and dirt will be effectively removed. Our employees will be glad to discuss every detail of the working process and to make an arrangement, at a time suitable for you. Our end of tenancy cleaning is reasonably priced and you can book it during the week or at the weekends. For more details, use our customer support centres.
FAQ
When is the best time to book your end of tenancy cleaning service?
We are able to provide our service 7 days a week! However it is preferable the service to be arranged at least few days in prior to the service date. A general requirement is the property to be empty of personal belongings on the day of the clean.
Are the cleaning materials and equipment included in the service?
Yes. The End of Tenancy cleaning is a full service and all the needed equipment, detergents and cleaning products are included in the final price.
Is your end of tenancy cleaning service guaranteed?
Yes. If you experience any issues, our professional team will come and reclean the property in the next 48 hours upon completion.
Do I have to be present during the whole procedure?
No, but you are welcome to stay and observe. We will need someone to provide access to the property, though.