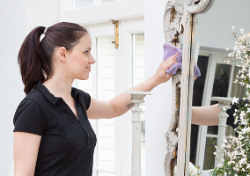 You can never remove a few months or years worth of grease and dirt unless you use high quality detergents and spend a lot of time in cleaning. Now, you don't have to do that because you can simply book a professional end of tenancy cleaning service with our company. We are proud of having teams of trained and hard working cleaners who won't come to waste your time and money. They will go straight to the job and your landlord will be pleased with the results. Contact us now if the property is located in Kingston Upon Thames, KT1 and make a booking.
End of Tenancy Cleaning Prices
One Bedroom Flat

from

£

139

Two Bedroom Flat

from

£

165

Three Bedroom Flat

from

£

189
Tasks included in our End of Tenancy Cleaning service
Kitchen cleaning tasks:
We all know how unpleasant cleaning a kitchen can be. This is because of the large accumulation of dirt and grime. Book our end of tenancy cleaning service and allow our professional cleaning experts to take care of everything. We provide them with efficient cleaning products and they follow detailed task lists that include all cleaning tasks. That way they will make sure that everything has been taken care of and no chores have been ignored. Here are some of the cleaning activities that will be performed as part of the end of tenancy cleaning service you book with our company:
Wiping of dust and cobwebs – the tops of cupboards, furniture, shelves, appliances and dusty surfaces throughout the kitchen will be wiped down.
Degreasing and scrubbing of surfaces – cooking surfaces such as countertops, tiled surfaces, stove tops, backsplashes and others will be carefully scrubbed and disinfected.
Organising and cleaning – kitchen cabinets, drawers and cupboards will be decluttered, cleaned inside and out and reorganised.
Washing and polishing – all cutlery, dishes, utensils and kitchenware will be washed, polished and neatly restocked in their designated drawers and cupboards.
Descaling and disinfecting – the kitchen sink and its taps will be descaled, scrubbed and disinfected. The drain will be unclogged and cleaned.
Hoovering – all carpets, rugs and upholstery in your kitchen will be thoroughly vacuumed.
Waste bin cleaning – all rubbish will be disposed of and your bins will be washed and thoroughly disinfected.
Thorough disinfection – door handles (of doors and cupboards), light switches, appliance buttons and other frequently touched items will be sanitised and left germ-free.
The kitchen at your property will be left immaculate, free of grease, grime, dust, buildup and other deposits. Everything will be in pristine condition.
Living room cleaning tasks:
Deep cleaning of the living room will be performed at your property as part of the end of tenancy cleaning service we offer. Our cleaning teams will take care of a wide range of cleaning activities in order to ensure that the entire living room is left in an immaculate condition. Here is the full list of chores that you may expect:
Surface wiping – includes dusting and polishing of all walls, ceilings, furniture tops, and other surfaces.
Mirrors, glass table tops, framed photos, and light fixtures will be cleaned and polished using appropriate materials.
Upholstery, carpets, rugs, and curtains will be properly vacuum cleaned.
Decluttering – The living room's cabinets, shelves, and other storage units will be decluttered, reorganised, and deep cleaned.
Rubbish removal includes the elimination of all clutter, garbage, and dirt, as well as the tidy organisation of all things and decorations.
The floor of your living room will be cleaned and mopped, and all things that are often touched will be disinfected.
Bathroom cleaning tasks:
The cleaning team that arrives at your place to perform the end of tenancy cleaning service will work hard to scrub, clean and disinfect all areas of your bathroom. They will complete numerous tasks throughout the service. Here is a list of all bathroom cleaning tasks:
Surface cleaning -includes wiping down and dusting of walls, ceilings, counters, furniture, and other surfaces.
Scrubbing and deposit removal will be performed on tiled walls, shower cabins and screens, bathtubs, sinks, and toilets. Any soap scum, dirt, mould, and mildew will be removed, and the entire area will be cleaned and disinfected.
Decluttering – medicine cabinets and drawers will be decluttered, wiped down inside and out, and reorganised.
Steam cleaning – shower curtains and carpets will be steam cleaned to eliminate mould and mildew.
Cleaning of waste bins – all waste will be disposed of and bins will be cleaned, and disinfected.
The bathroom floor will be vacuumed and cleaned, drains will be unclogged and cleaned. The cleaners will finish the bathroom cleaning by disinfecting commonly touched object ( door handles, light switches and others).
Bedroom cleaning tasks:
Bedrooms may not gather a lot of dirt, but in order for an end-of-tenancy cleaning service to be successful, the entire room must be cleaned and sanitised. This is exactly what our team's cleaners will do upon arrival. They will carry out a variety of cleaning duties and deep clean all corners and surfaces in the room are cleaned. Here's what you may expect from them:
Cleaning and disinfection of surfaces will be performed on all furniture, walls, window sills, and other locations in the room.
Mattress cleaning – involves vacuuming, stain removal, and disinfection of your mattress.
Vacuuming – All carpets and upholstery will be properly vacuumed.
Cabinet cleaning includes the decluttering and cleaning of closets, cuboards, and drawers.
Mirrors, framed photographs, and other glass surfaces will be cleaned and disinfected.
Floors will be cleaned and mopped with suitable cleaning porducts
Light switches, remote controls, door knobs, and other frequently handled things will be cleaned. The room will be left spotless.
How much should you pay for end of tenancy cleaning

We put in a lot of effort in order to assure the excellent quality of our services, but we also kept our rates in mind. We developed a unique pricing system that enables us to charge each of our clients fairly. That way we are able to maintain our prices reasonable and competitive. When you schedule an end of tenancy cleaning service with us, you will receive a free phone quotation. The price you will be quoted will be depending on the size and condition of your property, as well as the number of jobs that will be performed there. You may be confident that the mentioned price is final and that no further costs will be added to you.
End of Tenancy Cleaning

from

£

89

Carpet and Sofa Cleaning

from

£

55

Regular Cleaning

from

£

19

/h
London areas where we provide our service
A few friends have used your end of tenancy cleaning services, so when I had to move out last month, I decided to call you and book a cleaning visit. I can't tell you how glad I was! – Lilly
Tenancy Cleaning in Kingston Upon Thames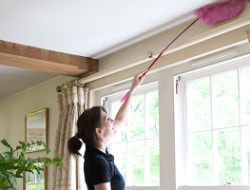 Professional end of tenancy cleaning services which are effective and don't have high prices you can find only in the head office of our company. Our procedures will change the look of your rental house or flat by removing all collected grime. Even the smallest objects and the areas which are hard to reach will be thoroughly disinfected by the experts from our company. For the performance of the procedure they will use the equipment of chemical-free cleaning supplies which they will bring with them. They are more effective than any other products you've used before and won't endanger your health. Book our great end of tenancy cleaning services now in Kingston Upon Thames, KT1.
The place in which I lived under rent was made brilliantly clean by your team and I would recommend your activities to everyone. – Alana
Super End Of Tenancy Cleaners Kingston Upon Thames, KT1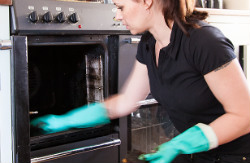 You can count on our dedicated and experienced company that provides first class quality end of tenancy cleaning, You can find us without any difficulty in Kingston Upon Thames, KT1, where you can discuss all the details of the working process with our friendly and comprehensive cleaners. We work with customers during the week as well as at the weekends and we are sure that we can meet all of your requirements because we are hard working and completely devoted to our job. All the rooms will be effectively cleaned, due to all the standards and everything will become sparkling clean in the fastest possible way.
After Lease Cleaning Kingston Upon Thames, London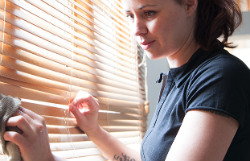 If you need assistance in providing the cleanness of your rented property, you can use our first-rate end of tenancy cleaning services. They will save you a lot of time and efforts and will guarantee you returning of your rental deposits. Our services can be used by landlords, estate agents and tenants and can be booked for commercial and domestic estates. The cleaners will make every area and room in your rented flat or office flawlessly clean and ready to be rented by the next lodgers. Call us or use our website to schedule the end of tenancy cleaning you need in Kingston Upon Thames, KT1.
FAQ
When is the best time to book your end of tenancy cleaning service?
We are able to provide our service 7 days a week! However it is preferable the service to be arranged at least few days in prior to the service date. A general requirement is the property to be empty of personal belongings on the day of the clean.
Are the cleaning materials and equipment included in the service?
Yes. The End of Tenancy cleaning is a full service and all the needed equipment, detergents and cleaning products are included in the final price.
Is your end of tenancy cleaning service guaranteed?
Yes. If you experience any issues, our professional team will come and reclean the property in the next 48 hours upon completion.
Do I have to be present during the whole procedure?
No, but you are welcome to stay and observe. We will need someone to provide access to the property, though.