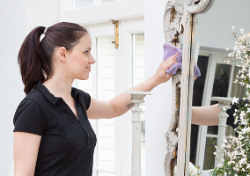 Every apartment collects dirt and soil during a tenant's stay. That's why it's vital that the premises be cleaned when the renter wants to move out. Our company specialises in end of tenancy cleaning in Shepherds Bush, W12 and is very experienced in this business. We know what to expect, we've cleaned quite a lot of properties and we believe nothing is impossible to clean. Our employees are responsible and friendly and totally trustworthy. We have screened them carefully so that only the best professionals work for this company. If you are interested in having a service like this, don't hesitate to call us.
End of Tenancy Cleaning Prices
One Bedroom Flat

from

£

139

Two Bedroom Flat

from

£

165

Three Bedroom Flat

from

£

189
Tasks included in our End of Tenancy Cleaning service
Kitchen cleaning tasks:
Kitchens are understandably one of the least favourite areas when it comes to cleaning. The main reason for that is the fact that grease, grime and other deposits quickly accumulate all over the refrigerator, oven and cooking areas. If you are moving out and need to thoroughly clean your whole kitchen, waste no time and give us a call. The cleaning professionals on our team will arrive equipped with high grade tools and products and follow detailed task lists to ensure everything has been scrubbed and left immaculate. Here is what is included in the service:
Removal of dust and cobwebs – cabinet tops, appliances, shelves, furniture, and other surfaces that require it will be cleaned.
Scrubbing and degreasing – cutting boards, countertops, backsplashes, tiled surfaces, cooker tops, table tops, and other cooking areas will be wiped down and left grease-free, and disinfected.
Decluttering and organising – storage units, such as kitchen cabinets, drawers, shelves and cupboards will be decluttered, wiped down on the inside and outside, and neatly reloaded with the items that belong inside.
Dishwashing – utensils, plates, cutlery and all kitchenware will be washed, polished, and returned to their proper places.
Vacuum cleaning – if you have any upholstery pieces in the kitchen, they will be thoroughly vacuumed. All rugs and carpets will also be vacuum cleaned.
Cleaning and descaling – your kitchen sink and faucets will be cleansed and disinfected. Drains will be cleaned and unclogged.
Disinfection – all appliance buttons, light switches, and door knobs will be sanitised and left free of germs.
Waste disposal – rubbish bins will be emptied, thoroughly cleaned and disinfected.
The entire kitchen area will be left spotless, disinfected, free of grime, grease and other deposits.
Living room cleaning tasks:
The living room is the room of the house where people usually gather and spend time together. To be able to enjoy that, the entire area should be clean and disinfected. Our cleaners will perform numerous cleaning tasks to ensure that the entire area is spotless by the end of the service. Here are all the jobs that will take place on your property:
Polishing of various surfaces – furniture, table tops, walls and ceilings will be wiped down and thoroughly dusted.
Vacuum cleaning – all carpets, rugs and upholstery will be thoroughly vacuumed. The cleaners will reach underneath and behind furnitre as well.
Reorganising – cupboards, shelves and drawers will be decluttered, cleaned inside and out and neatly organised by the cleaners.
Cleaning of glass and wooden surfaces – light fixtures, framed pictures and decorations will be cleaned with suitable products.
Floor cleaning – the entire floor of your living room will be vacuumed and mopped.
No signs of dust or grime will be left behind and the entire room will be left immaculate and refreshes. Remote controls, door handles, light switches and other commonly touched objects will be disinfected.
Bathroom cleaning tasks:
The cleaning of a bathroom may be challenging. Lucky for you, the cleaners on our team know exactly how to approach any issue, grime or deposit found there. They will use the high quality cleaning products we supply them with and work hard to ensure that every corner of your bathroom is immaculate by the end of the service. Here is what will be performed in your bathroom:
Wiping and polishing – furniture, shelves and tops of cupboards and cabinets will be dusted and polished.
Surface scrubbing – your shower walls, screens, corners, grout and other areas will be scrubbed and cleared of all grime and deposits.
Sink and toilet – the sink, its faucets, as well as the toilet bowl and its seat will be descaled and disinfected.
Decluttering – medicine cabinets, cupboards, shelves and other storage units will be decluttered, cleaned inside and out, then organised.
Glass cleaning and polishing – mirrors, shower screens and other glass surfaces will be wiped down, cleaned with appropriate products, polished and left immaculate.
Rubbish removal – bins will be emptied, washed and thoroughly disinfected. Drains will be unclogged and cleaned as well.
The floor of your bathroom will be swept and rugs will be vacuumed. All items touched on a regular basis will be disinfected at the end of the service.
Bedroom cleaning tasks:
While your bedroom is not often one of the rooms in the house that become extremely messy, complete cleaning and disinfection of the entire space is crucial to an effective end of tenancy cleaning service. The cleaning technicians will do their best to ensure that your property's bedroom is pristine at the end of the session. Here's what will take place on your property:
Dusting of surfaces – thiswill remove dust, filth, and cobwebs from furniture tops, shelves, counters, and window sills.
Bed and mattress cleaning – thorough cleaning of all sides, along with its underside. The mattress will be vacuumed and stains will be removed by the cleaners. The room's upholstery will also be vacuumed.
Wardrobe cleaning – includes clearing out cabinets, drawers, and other storage units in the room, wiping them inside and out, and reorganising them.
Light fixtures, mirrors, glass furniture, and framed photographs will be cleaned and immaculate.
Carpet and floor cleaning is the thorough vacuuming and mopping the whole floor of the room.
At the end of the service, all things that are touched on a regular basis will be disinfected.
How much should you pay for end of tenancy cleaning

To ensure that our customers receive the best quality service for the price they pay, we utilise a system that helps us estimate a personal price for each of our clients. Each customer will only need to pay for the cleaning tasks that are performed at their property as part of the service. If you are interested in booking the service we offer, give our customer service centre a call. The agents there will proide you with a price quote which will be final. You will know exactly what you are being charged for.
End of Tenancy Cleaning

from

£

89

Carpet and Sofa Cleaning

from

£

55

Regular Cleaning

from

£

19

/h
London areas where we provide our service
I was going to vacate the flat I rented and I needed it cleaned from head to toes before I moved out. Thank you and your end of tenancy cleaning experts for the perfect service. – Harriet
Tenancy Cleaning in Shepherds Bush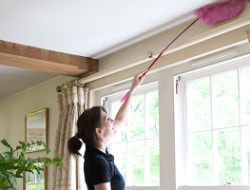 Every lodger needs help with end of tenancy cleaning at the point of a house move. That's why it's a good idea to give us a call if you need a service. Our company is very trustworthy; it's certified and insured and it has what it takes to serve Shepherds Bush, W12. Our end of tenancy cleaning service can be adapted to meet your personal criteria and budget. We are also prepared to serve you at the most convenient time for you. You just need to tell us a couple of details and handle us the keys. You can be present when the service is being carried out. It's all up to you. Give us a go.
I would like to thank your company once again for the incredible end of tenancy cleaning you gave us. It was more than we'd even wanted. – Diana
Super End Of Tenancy Cleaners Shepherds Bush, W12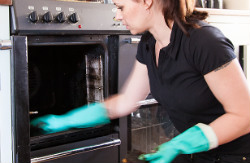 No matter how well you take care of the cleaning and organisation of your rental real estate property, the end of tenancy disinfection is always necessary. This may seem like the most tedious thing in the world, but for our professional company this is actually a very simple procedure. We have excellent staff of specialists who will make sure that your rental real estate property is cleaned from top to bottom. The disinfection of the different premises and objects in the place you can leave in the hands of our experienced specialists who will do a great job for sure. Don't forget that top end of tenancy cleaning services you can book only in Shepherds Bush, W12.
After Lease Cleaning Shepherds Bush, London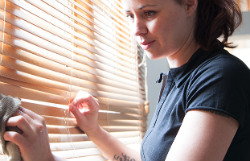 If you have decided to change your place of living and you search for high quality end of tenancy cleaning, our company in Shepherds Bush, W12 is ready to offer you you a wide range of cleaning services included in the end of tenancy cleaning. You can be sure that we use excellent cleaning equipment that consists of eco friendly detergents and substances. In case you want to guarantee the receiving of your deposit, choose our outstanding end of tenancy cleaning and you won't be disappointed. Our staff has been preliminary trained how to apply the cleaning procedures in an immaculate way.
FAQ
When is the best time to book your end of tenancy cleaning service?
We are able to provide our service 7 days a week! However it is preferable the service to be arranged at least few days in prior to the service date. A general requirement is the property to be empty of personal belongings on the day of the clean.
Are the cleaning materials and equipment included in the service?
Yes. The End of Tenancy cleaning is a full service and all the needed equipment, detergents and cleaning products are included in the final price.
Is your end of tenancy cleaning service guaranteed?
Yes. If you experience any issues, our professional team will come and reclean the property in the next 48 hours upon completion.
Do I have to be present during the whole procedure?
No, but you are welcome to stay and observe. We will need someone to provide access to the property, though.