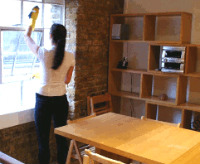 High quality and guaranteed end of tenancy cleaning services in Charlton, SE7 provided by Super End of Tenancy Cleaners London. Call us today!
You are about to leave your rented property, but you find this whole experience so stressful, that you just cannot bear the thought of performing the tiresome end of tenancy cleaning all by yourself. Or you might even be required to have the premises professionally cleaned. You are more than welcome to contact us in both cases. We will do everything possible to make your moving out a bit less burdensome.
End Of Tenancy Cleaning Charlton SE7
And here is why we believe we are what every tenant needs:
We employ the best trained and attentive cleaners
Our versatility with appointment dates and hours is absolutely unparalleled
We opt for the best cleaning machinery
We are environmentally conscious, so we supply our employees with green solutions
Our prices are all within the reasonable range and we are flexible with payment methods
Mind you, we employ the most sophisticated cleaners in London and they are so diligent that they accept appointments for both workdays and holidays and they operate all around Charlton SE7 and the rest of London.
End of Tenancy Cleaning Prices
One Bedroom Flat

from

£

139

Two Bedroom Flat

from

£

165

Three Bedroom Flat

from

£

189
Tasks included in our End of Tenancy Cleaning service
Kitchen cleaning tasks:
Nobody likes cleaning a greasy kitchen. We understand that when moving out, people have a lot of things to do and often neglect the thorough cleaning of such areas. We send our cleaning teams and supply them with professional cleaning products that they use in order to ensure that everything has been left immaculate. Here are a few of the tasks included in their lists:
Cleaning surfaces – dust will be removed from shelves, tops of furniture, cupboards, walls and ceilings.
Kitchen sink cleaning – the entire kitchen sink and its faucets will be descaled, scrubbed and disinfected. The drain will be inspected and unclogged if needed.
Surface scrubbing and degreasing – all cooking areas, such as countertops, stove tops, backsplashes, tiled walls and surfaces and even your extractor will be thoroughly cleaned, degreased and disinfected.
Washing up – dishes, kitchen utensils, silverware and plates will be washed and polished, then places back to their designated places.
Decluttering and organisation of storage units – all cabinets, drawers and other cupboards will be decluttered, cleaned inside and out, then neatly reorganised.
Vacuum cleaning – upholstery, carpets and rugs found in the kitchen will be thoroughly vacuumed.
Floor cleaning – the entire kitchen floor will be swept and mopped.
Waste removal – all kitchen rubbish bins will be emptied, thoroughly cleaned and disinfected.
All frequently touched items in the kitchen (appliance buttons, light switches, door knobs and handles, etc.) will be disinfected.
Living room cleaning tasks:
Deep cleaning of the living room will be performed at your property as part of the end of tenancy cleaning service we offer. Our cleaning teams will take care of a wide range of cleaning activities in order to ensure that the entire living room is left in an immaculate condition. Here is the full list of chores that you may expect:
Surface wiping – includes dusting and polishing of all walls, ceilings, furniture tops, and other surfaces.
Mirrors, glass table tops, framed photos, and light fixtures will be cleaned and polished using appropriate materials.
Upholstery, carpets, rugs, and curtains will be properly vacuum cleaned.
Decluttering – The living room's cabinets, shelves, and other storage units will be decluttered, reorganised, and deep cleaned.
Rubbish removal includes the elimination of all clutter, garbage, and dirt, as well as the tidy organisation of all things and decorations.
The floor of your living room will be cleaned and mopped, and all things that are often touched will be disinfected.
Bathroom cleaning tasks:
All the deposits in a bathroom make it a complicated place to clean. To deal with that, our professionals will use the high quality professional cleaning solutions to efficiently get rid of all grime, gunk and buildup from all areas of your bathroom. Here is what to expect as part of the bathroom cleaning of your house:
Surface dusting – shelves, countertops, tops of furniture and cupboards will be thoroughly wiped down and polished.
Sink and faucets – the sink and its faucets will be scrubbed, descaled, polished and disinfected.
Shower cleaning – shower cabins, wash basins, taps, shower heads and other fixtures will be scrubbed, disinfected and cleared of deposits and buildup. All drains will be unclogged and cleaned.
Cabinet cleaning – all cupboards and drawers will be decluttered, organised and cleaned inside and out.
Mould and mildew removal – all tiled surfaces and grout will be cleaned with special products and left mould and mildew free.
Rubbish removal – all waste will be disposed of and your bathroom bins will be disinfected.
The bathroom floor will be vacuumed, mopped and left spotless. Door handles and knobs, faucets and light switches will be disinfected at the end of the service.
Bedroom cleaning tasks:
Bedrooms may not gather a lot of dirt, but in order for an end-of-tenancy cleaning service to be successful, the entire room must be cleaned and sanitised. This is exactly what our team's cleaners will do upon arrival. They will carry out a variety of cleaning duties and deep clean all corners and surfaces in the room are cleaned. Here's what you may expect from them:
Cleaning and disinfection of surfaces will be performed on all furniture, walls, window sills, and other locations in the room.
Mattress cleaning – involves vacuuming, stain removal, and disinfection of your mattress.
Vacuuming – All carpets and upholstery will be properly vacuumed.
Cabinet cleaning includes the decluttering and cleaning of closets, cuboards, and drawers.
Mirrors, framed photographs, and other glass surfaces will be cleaned and disinfected.
Floors will be cleaned and mopped with suitable cleaning porducts
Light switches, remote controls, door knobs, and other frequently handled things will be cleaned. The room will be left spotless.
How much should you pay for end of tenancy cleaning

To ensure that our services are fairly priced, we provide each customer with a personalised rate depending on the size and condition of the property, as well as the number of jobs that will be performed as part of the service. When you decide to schedule a service with us, one of our office representatives will ask you for further information regarding the task at hand. There will be no further charges once the price has been estimated. You will be sent a thorough bill that includes all tasks. You will be aware of everything you are paying for.
End of Tenancy Cleaning

from

£

89

Carpet and Sofa Cleaning

from

£

55

Regular Cleaning

from

£

19

/h
London areas where we provide our service
I had to clean the whole flat when the end of tenancy contract was coming to its end. However, I relied on your services and I'm glad I did. You did great! – Edward
Super End Of Tenancy Cleaners in Charlton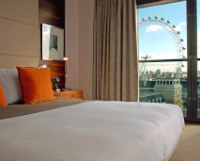 Our company has long experience in the provision of this as well as various other services. We understand that we are expected to deliver our end of tenancy cleaning in a spotless manner, otherwise, our customers might face some additional inconveniences. That is, if their landlords are not happy with our performance, they might refuse to return their security deposits. However, you need to be sure that we offer the most sophisticated end of tenancy cleaning in Charlton.
Choose us to take care of the property you are about to leave and we will make sure to degrease the kitchen, de-scale the bathroom/s, thoroughly vacuum all carpets, mop all floors, remove dust and stains off furniture, carpets, walls, wash and polish all windows, etc. Finally, we will disinfect and deodorise the whole place. Thus, it will be spotlessly clean and ready for its next residents. As for your landlord, he or she will imminently be more than glad with the results.
Contact us and book our end of tenancy cleaning. Be sure that we will deliver the service at the time you find most convenient, no matter whether it is on holidays or in the evenings. What is more, our cleaners cover addresses in Charlton SE7 as well as the rest of the areas within London.
You deserve the best! Call us and opt for end of tenancy cleaning that exceeds all set standards!

FAQ
When is the best time to book your end of tenancy cleaning service?

We are able to provide our service 7 days a week! However it is preferable the service to be arranged at least few days in prior to the service date. A general requirement is the property to be empty of personal belongings on the day of the clean.

Are the cleaning materials and equipment included in the service?

Yes. The End of Tenancy cleaning is a full service and all the needed equipment, detergents and cleaning products are included in the final price.

Is your end of tenancy cleaning service guaranteed?

Yes. If you experience any issues, our professional team will come and reclean the property in the next 48 hours upon completion.

Do I have to be present during the whole procedure?

No, but you are welcome to stay and observe. We will need someone to provide access to the property, though.