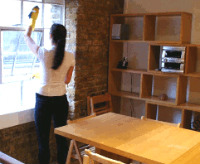 High quality and guaranteed end of tenancy cleaning services in Isle of Dogs, E14 provided by Super End of Tenancy Cleaners London. Call us today!
For the people who live in rental real estate properties in Isle of Dogs E14 or somewhere else, our professional company has a very good offer. Before your lease comes to an end, you can book our effective end of tenancy cleaning services and forget about this tedious responsibility. The sanitation which our employees will perform will cover every premise and object from your rental place. The process will take them less time than you think and will involve eco-friendly products and machines. You won't have to bother purchasing any cleaning supplies for the final disinfection of your rental place, but instead you will only have to dial the number of our company.
End Of Tenancy Cleaning Isle of Dogs E14
Our company in Isle of Dogs is offering you the chance to receive:
Affordable end of tenancy cleaning services;
Disinfection which will be executed with the best green equipment;
Final cleaning of your rental property which will be performed by very qualified cleaners;
A chance to guarantee the returning of your full security deposit
End of Tenancy Cleaning Prices
One Bedroom Flat

from

£

139

Two Bedroom Flat

from

£

165

Three Bedroom Flat

from

£

189
Tasks included in our End of Tenancy Cleaning service
Kitchen cleaning tasks:
The cleaning of a dirty kitchen is undoubtedly one of the least pleasant activities when it comes to deep house cleaning. Lucky for you, the cleaners that will be assigned to you will arrive fully equipped with powerful solutions and take care of everything in the room. Here are the cleaning jobs that will take place in your kitchen.
Washing surface – includes removing dust off shelves, furniture tops, cabinets, walls, and ceilings.
Cleaning of the kitchen sink and its faucets – the entire kitchen sink and its faucets will be descaled, cleansed, and disinfected. The drain will be examined and, if necessary, unclogged.
Surface cleaning and degreasing – all kitchen areas will be completely cleaned, degreased, and disinfected, including counters, cooker tops, backsplashes, tiled walls and other cooking surfaces. That includes your extractor.
Washing up – dishes, cooking utensils, cutlery, and plates will be cleansed and polished before being returned to their proper places.
Storage unit decluttering and organisation – all cabinets, drawers, and other cupboards will be decluttered, cleaned inside and out, and properly reorganised.
Vacuuming – The upholstery, carpets, and rugs in the kitchen will be properly vacuumed.
All rubbish will be removed from your kitchen, the entire floor will be vacuumed and mopped, and all commonly touched items will be disinfected and left immaculate.
Living room cleaning tasks:
Your living room will be thoroughly cleaned, disinfected and nicely organised. We guarantee that no cleaning tasks will be skipped. Here is a full list of the cleaning chores that will be performed as part of the service:
Wiping of surfaces – all walls, ceilings, tops of furniture and other surfaces will be dusted and polished.
Glass cleaning – mirrors, glass table tops, framed pictures and light fixtures will be cleaned and polished with suitable products.
Vacuum cleaning – upholstery, carpets, rugs and curtains will be thoroughly vacuum cleaned.
Decluttering – the cupoards, shelves and other storage units in the living room will be decluttered, reorganised and thoroughly cleaned.
Rubbish removal – all clutter, waste and debris will be removed and all items and decorations will be neatly organised.
The floor of your living room will be swept and mopped, and all items that are touched on a regular basis will be disinfection.
Bathroom cleaning tasks:
The cleaning team that arrives at your place to perform the end of tenancy cleaning service will work hard to scrub, clean and disinfect all areas of your bathroom. They will complete numerous tasks throughout the service. Here is a list of all bathroom cleaning tasks:
Surface cleaning -includes wiping down and dusting of walls, ceilings, counters, furniture, and other surfaces.
Scrubbing and deposit removal will be performed on tiled walls, shower cabins and screens, bathtubs, sinks, and toilets. Any soap scum, dirt, mould, and mildew will be removed, and the entire area will be cleaned and disinfected.
Decluttering – medicine cabinets and drawers will be decluttered, wiped down inside and out, and reorganised.
Steam cleaning – shower curtains and carpets will be steam cleaned to eliminate mould and mildew.
Cleaning of waste bins – all waste will be disposed of and bins will be cleaned, and disinfected.
The bathroom floor will be vacuumed and cleaned, drains will be unclogged and cleaned. The cleaners will finish the bathroom cleaning by disinfecting commonly touched object ( door handles, light switches and others).
Bedroom cleaning tasks:
The cleaning of bedrooms is a huge part of the end of tenancy cleaning. To make sure everything has been taken care of and left immaculate, our cleaning techicians will carefully perform a number of cleaning chores in your bedroom. Here is a list of all cleaning activities that will be performed as part of the service:
Dusting and cobweb removal – walls, ceilings and all surfaces throughout the room will be wiped down, polished and disinfected.
Vacuuming – carpets, curtains and upholstery will be thoroughly vacuumed.
Mattress cleaning – all sides (including the underside) of your mattress will be vacuumed, spot treated and disinfected.
Cupboard and cabinet cleaning – drawers, closets and other storage units will be left clutter free, cleaned internally and externally and neatly organised.
Mirrors, light fixtures, framed pictures and other glass surfaces and items will be wiped, polished and left spotless.
Floors – the floor in your bedroom will be vacuumed, mopped and polished.
Disinfection of frequently touched items will take place and the entire room will be left immaculate.
How much should you pay for end of tenancy cleaning

The cost of our end-of-tenancy cleaning service will be individually estimated and quoted to you . When you schedule a service with us, our customer service representatives will provide you with an estimated price depending on the condition and size of the property that will be cleaned. The amount of cleaning chores that will be performed as part of the service will be considered as well. You may be confident that once you receive a price quotation, it is final, and no further costs will be presented to you.
End of Tenancy Cleaning

from

£

89

Carpet and Sofa Cleaning

from

£

55

Regular Cleaning

from

£

19

/h
London areas where we provide our service
After having used your professional end of tenancy cleaning services, I know that in your hands nothing is impossible! Your cleaners were the most astonishing professionals I have seen and they did their job with pleasure. – Joey
The end of tenancy cleaning services which you will discover in our headquarters in Isle of Dogs E14 are the most effective ones nowadays in the capital London. They've provided many rental real estate properties so far with amazing cleanness and yours can be next on the list.
Super End Of Tenancy Cleaners in Isle of Dogs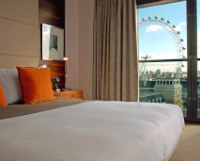 Our cleaners are ready to use their skills and supply object and whole premise from your temporary home with the necessary disinfection. The services which our experts will execute will cover the kitchen, the bedroom, living room, hallways, and bathroom, along with any additional spaces. The things which those rooms contain will be also supplies with special cleaning which will preserve them in good condition until the arrival of your landlord.
There is no better feeling than knowing that your home is completely clean. When you are about to move out this will be essential factor which will decide the fate of your deposit and will affect the opinion of your landlord. Don't leave anything to the chance and give us a call in our office today. We will perform the end of tenancy cleaning in Isle of Dogs E14 during a day you prefer and we will also come exactly at the time which you give us.
The procedures won't require a lot of time and we will be ready by the end of the day for sure. For the rest of the details we can talk when you give us a call or when you come to our headquarters.

FAQ
When is the best time to book your end of tenancy cleaning service?

We are able to provide our service 7 days a week! However it is preferable the service to be arranged at least few days in prior to the service date. A general requirement is the property to be empty of personal belongings on the day of the clean.

Are the cleaning materials and equipment included in the service?

Yes. The End of Tenancy cleaning is a full service and all the needed equipment, detergents and cleaning products are included in the final price.

Is your end of tenancy cleaning service guaranteed?

Yes. If you experience any issues, our professional team will come and reclean the property in the next 48 hours upon completion.

Do I have to be present during the whole procedure?

No, but you are welcome to stay and observe. We will need someone to provide access to the property, though.