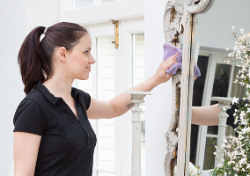 To make your rental house or flat presentable again, you don't need anything else except the professional end of tenancy cleaning services which our company performs. They are the most affordable ones offered in London and you can truly benefit from them. Only our most competent employees perform the end of tenancy cleaning services in the rental properties of our clients, so that they can receive first-class results. You can be sure that our specialists will completely erase the pollution from the premises of your place and will restore its good appearance in no time. Call now and take advantage of the amazing end of tenancy cleaning services we offer for Brixton, SW2.
End of Tenancy Cleaning Prices
One Bedroom Flat

from

£

139

Two Bedroom Flat

from

£

165

Three Bedroom Flat

from

£

189
Tasks included in our End of Tenancy Cleaning service
Kitchen cleaning tasks:
Your kitchen may be one of the hardest places to clean since it quickly accumulates grime, grease and other deposits. Our cleaners will use powerful cleaning solutions and perform the following tasks to ensure it is immaculate by the end of the service:
Surface dusting – wiping down and cleaning the tops of furniture and cabinets, shelves, countertops, and table tops of dust and dirt.
Cupboard cleaning – involves decluttering and cleaning drawers, cabinets, and other storage units on the inside and out.
Dishwashing – washing and organising all dishes, cutlery, and utensils in their proper locations.
Surface scrubbing and disinfection – cooking surfaces, backsplashes and tiled surfaces will be washed, degreased, and disinfected.
Appliance cleaning – the outside of your oven, hob, refrigerator, and microwave will be wiped off and cleaned.
Waste removal – All rubbish from the kitchen will be removed, and all kitchen bins will be cleansed and completely disinfected.
The floor of your kitchen will be vacuumed and mopped and all surfaces and commonly touched items will be thoroughly disinfected.
Living room cleaning tasks:
Deep cleaning of the living room will be performed at your property as part of the end of tenancy cleaning service we offer. Our cleaning teams will take care of a wide range of cleaning activities in order to ensure that the entire living room is left in an immaculate condition. Here is the full list of chores that you may expect:
Surface wiping – includes dusting and polishing of all walls, ceilings, furniture tops, and other surfaces.
Mirrors, glass table tops, framed photos, and light fixtures will be cleaned and polished using appropriate materials.
Upholstery, carpets, rugs, and curtains will be properly vacuum cleaned.
Decluttering – The living room's cabinets, shelves, and other storage units will be decluttered, reorganised, and deep cleaned.
Rubbish removal includes the elimination of all clutter, garbage, and dirt, as well as the tidy organisation of all things and decorations.
The floor of your living room will be cleaned and mopped, and all things that are often touched will be disinfected.
Bathroom cleaning tasks:
The deep cleaning of a bathroom may be difficult. Fortunately for you, the cleaners we will assign to you know just how to deal with any problem, filth, or deposit located there. They will utilise the high-quality cleaning materials we provide and work hard to ensure that every area of your bathroom is immaculate by the completion of the service. Here is what will happen in your bathroom:
Surface wiping and polishing – dust and dirt will be removed off furniture and cabinet tops, shelves, and counters.
Cleaning of cupboards and cabinets – all storage spaces in the room will be decluttered, cleaned inside and out, and reorganised.
Deposit removal – includes removing soap scum, limescale, mould and mildew from tiled surfaces, grout, faucets, shower walls, wash basins, and other bathroom fixtures. Everything will be cleaned and polished.
Toilet cleaning – is the descaling, scrubbing and disinfection of the toilet bowl and seat.
Waste containers will be emptied, cleaned inside and out, and completely disinfected.
The bathroom's whole floor will be cleaned, mirrors and glass surfaces will be cleaned and polished, and frequently used components such as door knobs, taps, light switches, and others will be disinfected.
Bedroom cleaning tasks:
While your bedroom is not often one of the rooms in the house that become extremely messy, complete cleaning and disinfection of the entire space is crucial to an effective end of tenancy cleaning service. The cleaning technicians will do their best to ensure that your property's bedroom is pristine at the end of the session. Here's what will take place on your property:
Dusting of surfaces – thiswill remove dust, filth, and cobwebs from furniture tops, shelves, counters, and window sills.
Bed and mattress cleaning – thorough cleaning of all sides, along with its underside. The mattress will be vacuumed and stains will be removed by the cleaners. The room's upholstery will also be vacuumed.
Wardrobe cleaning – includes clearing out cabinets, drawers, and other storage units in the room, wiping them inside and out, and reorganising them.
Light fixtures, mirrors, glass furniture, and framed photographs will be cleaned and immaculate.
Carpet and floor cleaning is the thorough vacuuming and mopping the whole floor of the room.
At the end of the service, all things that are touched on a regular basis will be disinfected.
How much should you pay for end of tenancy cleaning

The cost of our end-of-tenancy cleaning service will be individually estimated and quoted to you . When you schedule a service with us, our customer service representatives will provide you with an estimated price depending on the condition and size of the property that will be cleaned. The amount of cleaning chores that will be performed as part of the service will be considered as well. You may be confident that once you receive a price quotation, it is final, and no further costs will be presented to you.
End of Tenancy Cleaning

from

£

89

Carpet and Sofa Cleaning

from

£

55

Regular Cleaning

from

£

19

/h
London areas where we provide our service
I realised that cleaning at the end of the tenancy period was going to be way too time-consuming and tiring. Thanks to your company, I could sit back and have the whole place cleaned professionally. – Alexandra
Tenancy Cleaning in Brixton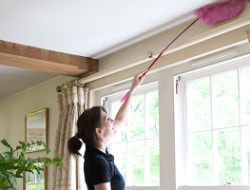 Whenever you search for qualitative and customized end of tenancy cleaning in Brixton, SW2, you can count on the professionalism and commitment of our respected company. Thanks to our experience, we can assure you that all the rooms in the property will be carefully cleaned and that you will receive your deposit back. Our team of cleaners is hard working and all of the employees have been specially trained to manage with the cleaning tasks on time. In case you want to receive further details about our reasonable prices, do not hesitate to use the customer support centres.
Everyone should book the services of this team as they are professional and really successful. I've tried their end of tenancy cleaning and it is brilliant. – Craig
Super End Of Tenancy Cleaners Brixton, SW2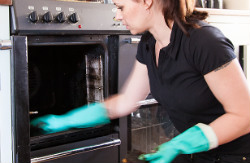 In case you need professionally done end of tenancy cleaning in Brixton, SW2, we are welcoming you to book the service from our hard working and committed company. We take pride in providing innovative cleaning methods, thanks to which your home will be completely cleaned and sanitized. Our employees can come to make an inspection of the property 7 days per week and they will be glad to give you further details of the working process. We assure you that we use first class quality cleaning equipment and modern machines. Facilitate your life and guarantee the receiving of your deposit thanks to our qualitative end of tenancy cleaning.
After Lease Cleaning Brixton, London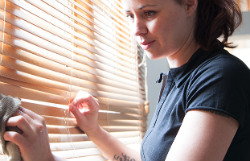 We are a company ready to take the responsibility of providing end of tenancy cleaning, good enough to get your deposit back. Thanks to our team of experienced and skillful cleaning maids your landlord satisfaction is absolutely guaranteed. Make the process more pleasant and call us, we cover all areas of Greater London, including Brixton, SW2. We will come and clean your old place every day- from Monday to Sunday, including official holidays. Don't waste anymore time, call us and we will make everything easier. For us cleaning is like a kids game, let us show you, you won't regret it.
FAQ
When is the best time to book your end of tenancy cleaning service?
We are able to provide our service 7 days a week! However it is preferable the service to be arranged at least few days in prior to the service date. A general requirement is the property to be empty of personal belongings on the day of the clean.
Are the cleaning materials and equipment included in the service?
Yes. The End of Tenancy cleaning is a full service and all the needed equipment, detergents and cleaning products are included in the final price.
Is your end of tenancy cleaning service guaranteed?
Yes. If you experience any issues, our professional team will come and reclean the property in the next 48 hours upon completion.
Do I have to be present during the whole procedure?
No, but you are welcome to stay and observe. We will need someone to provide access to the property, though.